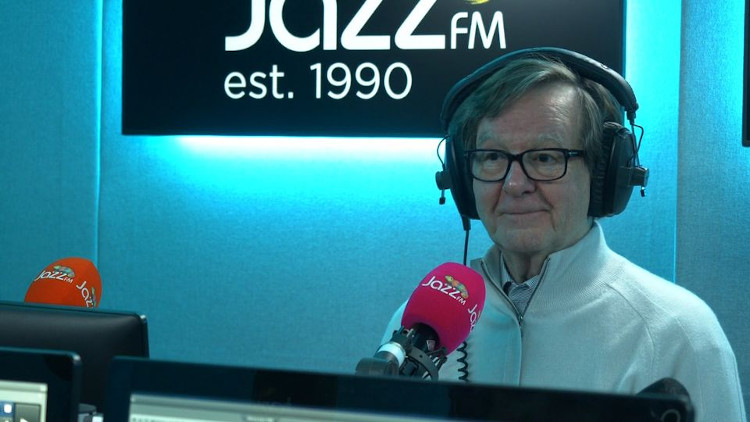 Robbie Vincent is returning to Jazz FM to present a four hour special this coming Bank Holiday, Friday 8 May.
In addition to being an early pioneer of the radio talk show format, he's been a champion of jazz, funk and soul music since the 1970s.
Robbie "if it moves funk it" Vincent also worked for BBC Radio London, Radio 1 and Kiss as well as hosting the Jazz FM breakfast show (1998-2002) and Sunday Morning Soul (2008-2013).
Most recently Robbie took part in Jazz FM's 30th Anniversary programmes when he appeared on Jamie Crick's afternoon show and this Friday's special is a continuation of those celebrations.
Playing tracks from his own record library, Robbie will also include archive content from interviews with the stars that he helped break and has given exposure to over the years.
Speaking about his special this Friday, Robbie Vincent said: "Nice to move with Jazz FM as it celebrates 30 years. I'm also pleased that all my efforts of watching satellite traffic over my house means a technical marvel produces live lockdown musical action coinciding with the VE Day Bank Holiday. Prepare yourself for decades of our favourites."
Delighted to let you all know that I have accepted an invitation from @jazzfm to be with you on VE Day Friday May 8th.

The music garden reopens with a FOUR HOUR special from 10am. pic.twitter.com/nGOTLvI8Hy

— Robbie Vincent (@RobbieVincent) May 4, 2020