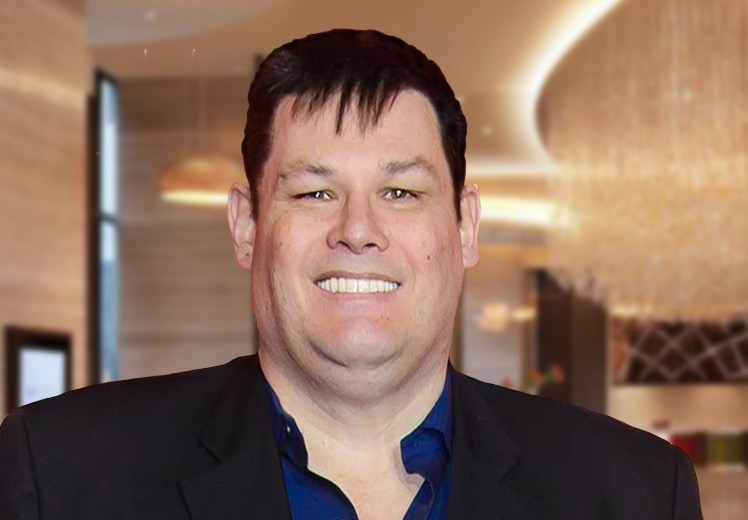 National digital radio station Union JACK is launching a ground-breaking live quiz, the Not-in-a-Pub Pub Quiz hosted by TV personality and renowned quizzer Mark "The Beast" Labbett.
It will feature unique voice technology that is new to the UK and which enables listeners to play along with the quiz live, submitting their answers verbally through their mobile devices and enabling real-time interaction with Labbett.
Noticing the popularity that quiz formats are playing in people's lives during the country's lockdown, the radio station has signed one of the best quizzers in the country and created the live quiz to bring people together at 1pm every Tuesday and Thursday, from Thursday 30 April for some light-hearted fun; as well as provide companionship and camaraderie for people who may be alone during this difficult period.
Mark Labbett said: "I cannot wait to host Union JACK radio's Not-in-a-Pub Pub Quiz. It's an absolutely ground-breaking quiz concept that has massive personal appeal for me, and which listeners are going to absolutely love.
"This couldn't have landed at a better time with everyone being stuck at home and looking for things to keep their spirits up, so I hope it brings some friendly fun and rivalry to Tuesdays and Thursdays."
To play the quiz you need to download the 'Union JACK Pub Quiz' App, which will enable you to respond to live radio by simply speaking into your mobile device to answer the question.
Your answer will immediately be communicated to Labbett, who will be able to easily identify the right answers, the quickest to answer, the slowest to answer and more, allowing him to easily interact with players taking part in the quiz, in real time.
🍺 Fancy a pub quiz hosted by 'The Beast' @MarkLabbett? 🍺

'The Not-In-A-Pub Pub Quiz' – no pen or paper, you answer with your voice!

💥Download the 'Union JACK Pub Quiz' app
💥Listen Thursday from 1pm
💥Answer Qs with your voice!

Interested? 👉 https://t.co/oX47cRv4Fw pic.twitter.com/0NC2LTwlml

— Union JACK Radio 📻 (@unionjackradio) April 28, 2020