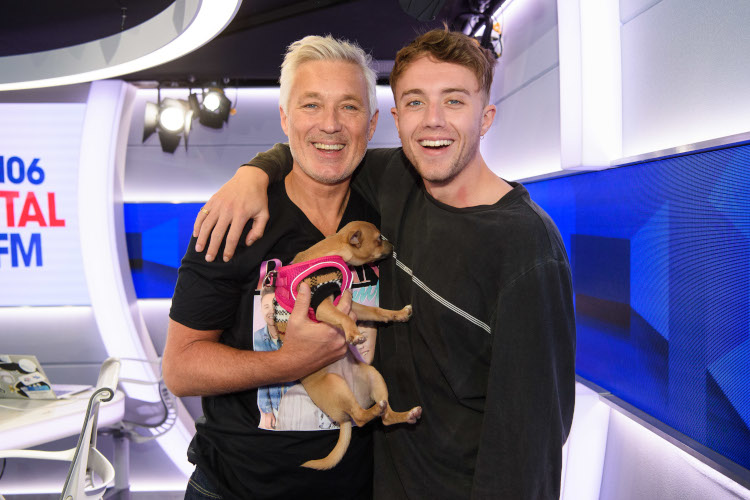 Capital Breakfast's Roman Kemp was surprised by his dad Martin and tiny dog Luna live on air this morning after arriving back at Capital's Leicester Square studios following his trek of 1,000 miles to present five breakfast shows in five days, without money or the help of his phone.
There was a lot of activity this morning for Global's Make Some Noise Day as Heart's Jamie Theakston and Amanda Holden, Smooth's Kate Garraway, and Capital's Roman Kemp helped raise money for the charity.
Since Monday, Capital listeners up and down the country have rallied around Roman and helped him get from Edinburgh to London via Newcastle, Leeds, Liverpool, Manchester, Birmingham, North Wales, Wrexham, Southampton, without any money, with some also offering him a bed for the night.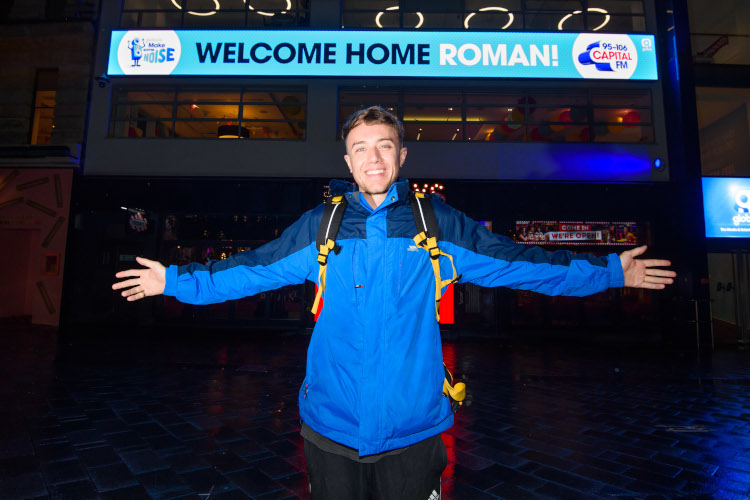 Celebs including Lewis Capaldi, Liam Payne, Jesy Nelson, Halsey and The Vamps set Roman challenges including a terrifying night spent camping off the edge of a cliff, a gruelling 80 mile cycle and a hilarious busking challenge.
Today, when he arrived back at Capital's Leicester Square studios his dad Martin Kemp (and his tiny dog Luna) were there to greet him.
Martin told Roman and his team: "Me and mum are so proud of you, I can't tell you. We're proud of all of you guys for what you've put on because Make Some Noise is so important to everybody, to all those small charities that never get a look in because they're swamped by the big ones. You're making it possible for them to put their name forward and collect some money to do good things for young kids.
"Ro, we are so proud. I know it's been really tough, really tough. When you were hanging off that cliff and I showed mum your Instagram story, she nearly fainted! She looked at me and said 'never show me that again!'. You know what she's like!"
.@realmartinkemp not only gave @romankemp the key to his locked phone, but he surprised him with his pet dog following his #NoMoneyRoadTrip for #MakeSomeNoise.

Can someone hold me? ??????? pic.twitter.com/WqBStzj62T

— Capital (@CapitalOfficial) October 11, 2019
Tom Walker also dropped by the studio to sing Roman a song inspired by his No Money Road Trip:
Can we start a petition to get @IamTomWalker's #NoMoneyRoadTrip tune to the top of the @BigTop40? ? pic.twitter.com/aR2PIxga31

— Capital (@CapitalOfficial) October 11, 2019
Over at Heart, Jamie Theakston was greeted by co-host Amanda Holden and a crowd of well-wishers as he returned to Heart's HQ after cycling 650 miles, travelling through 8 cities in just 8 days. He started his challenge last Friday in Edinburgh, travelling through Newcastle, Leeds, Manchester, Birmingham, Cardiff, Bristol and finishing in London today.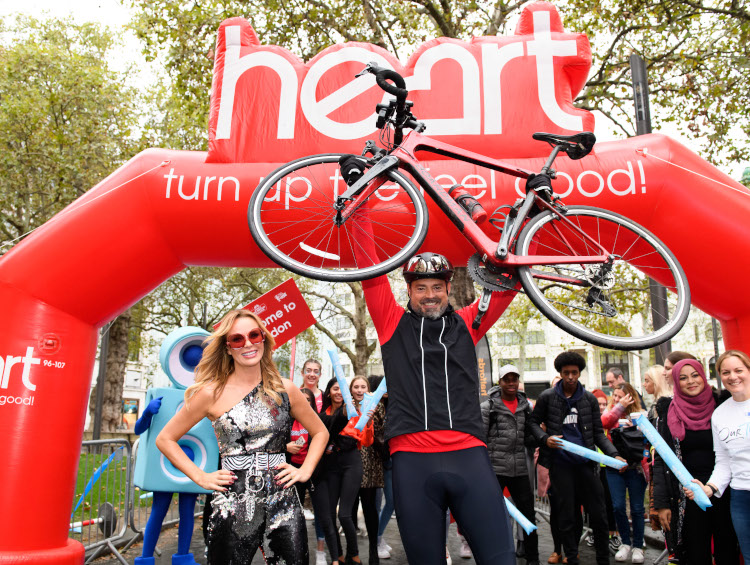 It wasn't all plain sailing for Jamie though, as he dramatically fell off his bike earlier, but despite this he said: "I'm so pleased to be off that bike I can't tell you."
Luck is not on his side this morning ?@JamieTheakston just had a nasty fall off his bike on his #BikeBritain challenge! But because he's a hero he's still going! Send him some love ❤️

?‍♂️Donate here: https://t.co/9Yn6W3TcWQ @makenoise pic.twitter.com/dCQJ0MCSNM

— Heart (@thisisheart) October 11, 2019
Smooth Radio's Kate Garraway did her bit for the charity as she experienced her most dramatic performances yet when she took on five roles in five London shows in just one day.
In a race against time, Kate appeared in five smash hit West End productions yesterday (10th October).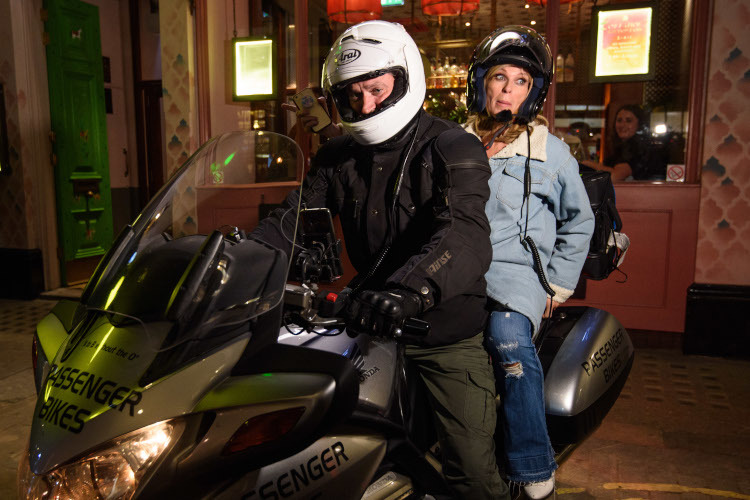 She started her marathon challenge as a cocktail-maker in one of London's newest shows, BIG The Musical at the Dominion Theatre, followed by an appearance as a parent in the finale of Andrew Lloyd Webber's School of Rock The Musical.
From there, Kate dashed to The Hippodrome to be serenaded by dancer 'Manny' in London's hottest production, Magic Mike Live, before joining Joe Sugg and the cast of the romantic musical comedy Waitress at the Adelphi Theatre.
Finally, Kate took to the stage as a wedding guest in one of the West End's most successful productions, MAMMA MIA! at the Novello Theatre.
"To do five shows in one day was a huge amount of fun," says Kate, adding: "When you get on stage with people who know what they're doing, you realise how talented they are.
"Everyone was so welcoming and understood how important Global's Make Some Noise is, helping thousands of children and young people across the UK.
"I'm going to leave my phone on tonight just in case any theatre agents call, as I would jack in this presenting lark and come straight to the stage in a heartbeat. There is the small problem of having no talent, but I feel I can overcome that with a bit of good will and enthusiasm!"
What an amazing day! Here's some highlights from @kategarraway's West End Takeover, appearing in FIVE musicals in one day, all for @makenoise.

See more hilarious moments right here: https://t.co/EhQUtdBfaW #MakeSomeNoise pic.twitter.com/o6so833pEQ

— Smooth Radio (@SmoothRadio) October 11, 2019