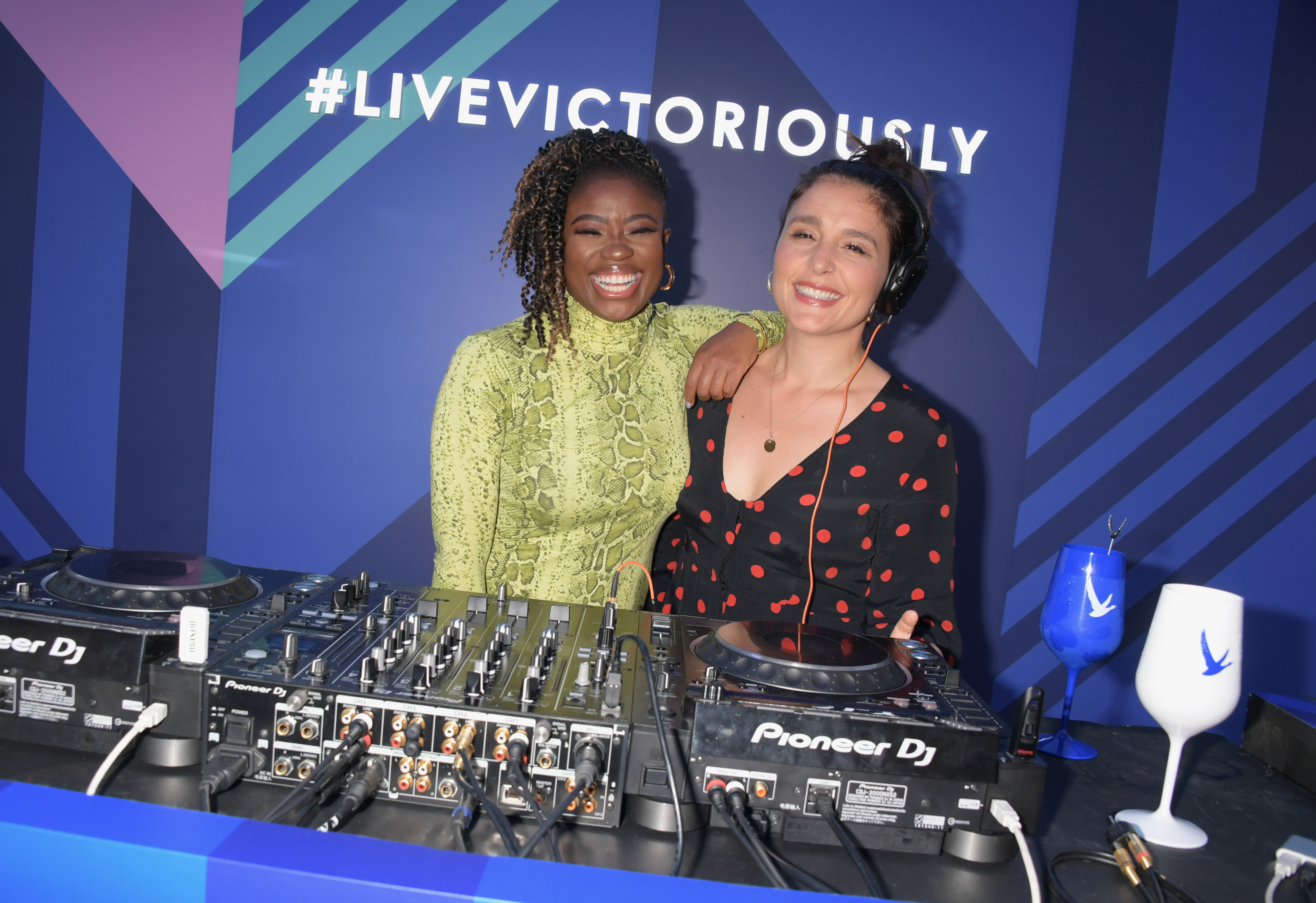 Pic Credit: Dave Benett
BBC Radio 1's Clara Amfo has performed a surprise gig in London's Covent Garden Piazza along with Jessie Ware on Monday.
The evening kicked off as Clara warmed up the crowd, followed by singer/songwriter Jessie Ware, who took to the DJ decks. New duo 'Ware-Fo' was born as the world's first sub-zero Grey Goose Espresso Martini cocktail was created on site.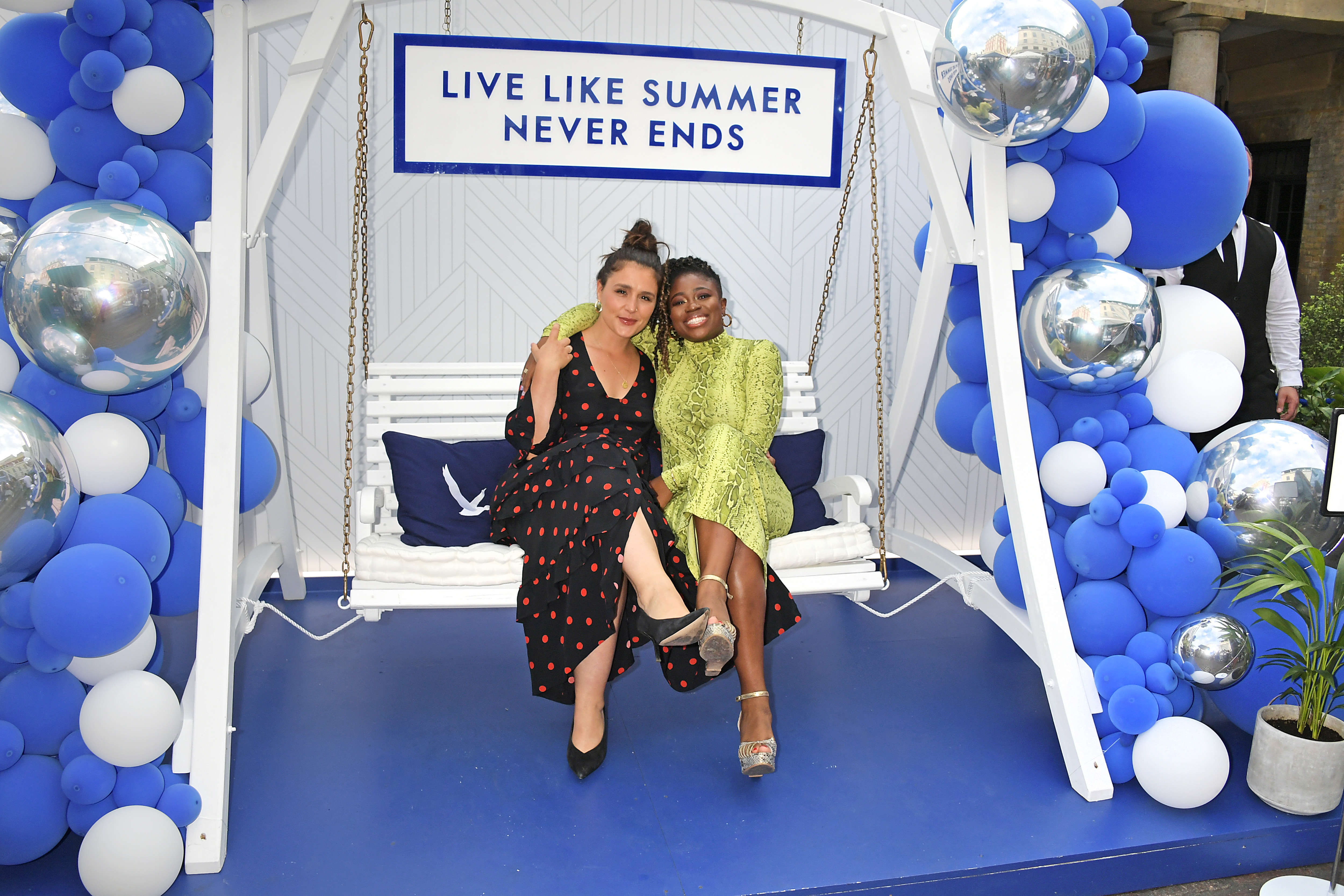 Jessie shared her favourite summer entertaining Table Manners recipe Summer crab and chilli lettuce cups which she would serve with her favourite Grey Goose Sparkling Cosmopolitan.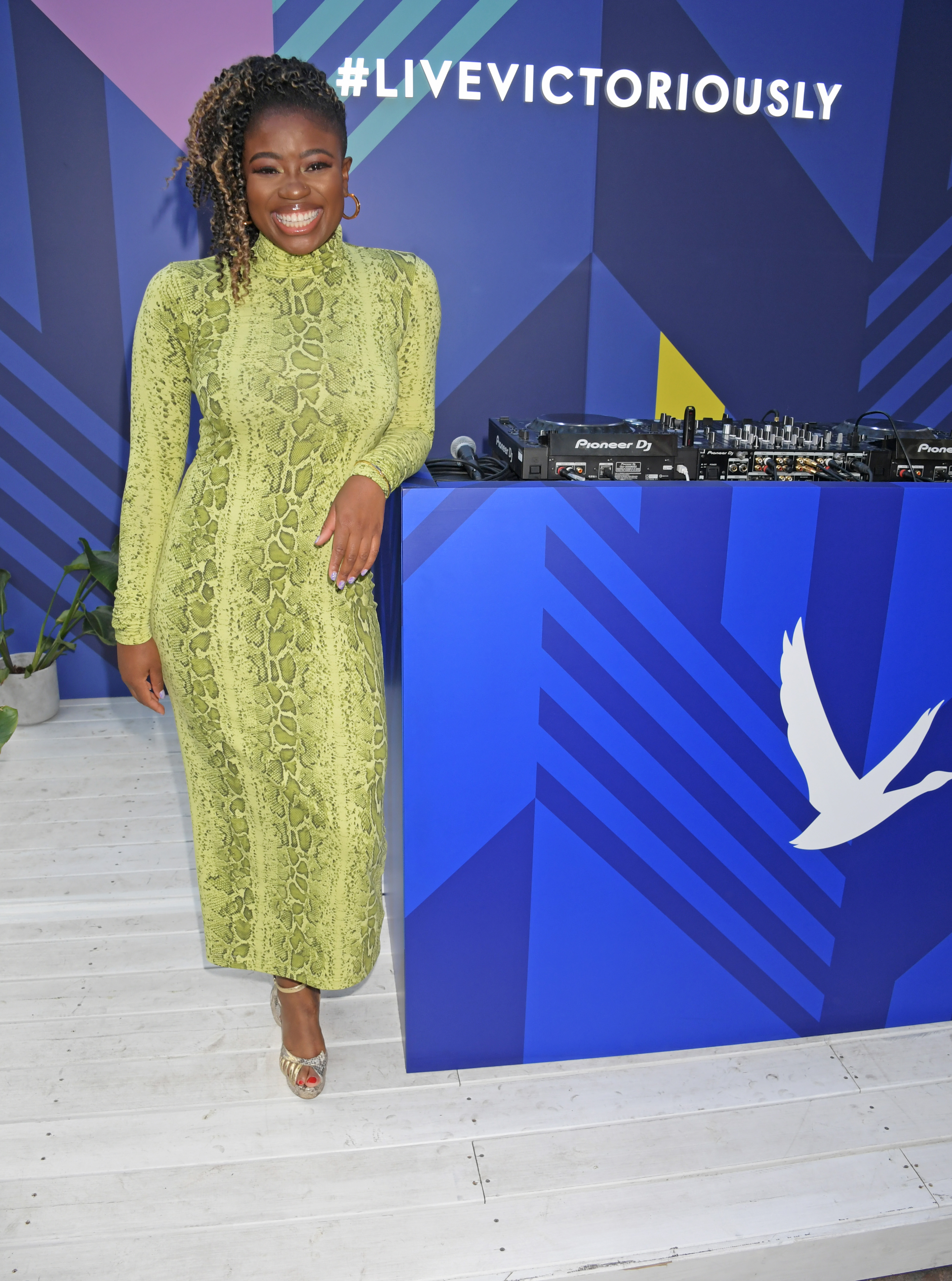 You can hear Clara Amfo on BBC Radio 1 Monday to Thursday from 10am till 12.45pm.