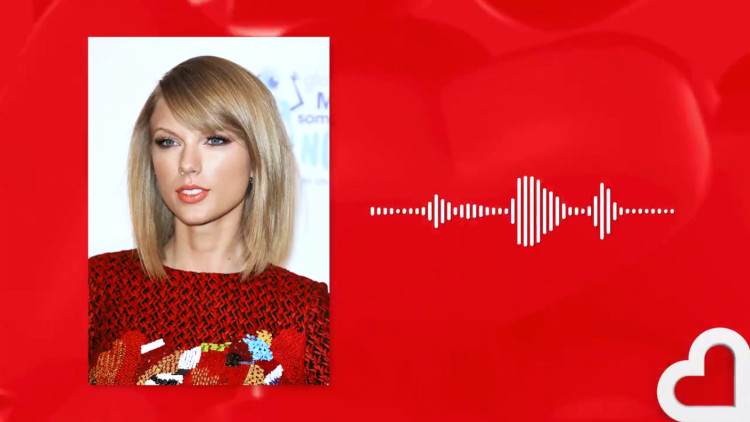 On this morning's Heart Breakfast, Taylor Swift called Jamie and Amanda, telling them she feels emotional watching her new video featuring Katie Perry and revealed details about the new album.
Taylor and Katy were good friends but had a fallout back in 2012 over accusations of poaching back up dancers. Things have been getting better between them over the last year, so much so that Katy appears in Taylor's latest music video, You Need To Calm Down.
Speaking about their relationship, Taylor said: "She and I definitely have been on very good terms lately but I don't think anybody knew it.
"We were just kind of reconnecting privately and just wanted to make sure that everything was really good with us and that it was like a very real thing before we let anyone know that we're not only good but we're friends again. So it was really wonderful to get to sort of unveil it to the world in a cheeky sort of funny way."
Taylor admitted she ends up emotional when she watches the video.
Jamie asked whose idea it was, and Taylor said it was Katy's. "She sent an olive branch to, like an actual olive branch to my tour" Taylor continued, "On the first day of my Reputation Stadium tour and I was like, that is not only really cool and really sincere, the note but like, very clever with sending an actual olive branch."
Some time later they ran into each other at a party and "It was literally like in the video, seeing each other but without the food costumes," Taylor said, "It was like just fully sincere and full like we've realised like we've grown up." She added: "it's just a really positive thing for both of us in our lives."
Taylor also told Jamie and Amanda more about her new album, Lover. It's her 7th studio album and she wants it, "to symbolise growth and things you learn along the way and things I find romantic."
She emphasised, it's not a love album filled with love songs, she explained, "The album is very pure in a sense that it's not in response to anything, like this album is not responding to any sort of adversity it's really just, in my life, it's like what would I write if I was just writing, purely.
"Because Reputation felt in a lot of ways like my only way to respond to certain things. It felt like, what do you write when you're backed into a corner? Well you write that album."
.@taylorswift13 chats to @JamieTheakston and @AmandaHolden on Heart Breakfast about how @katyperry reached out to make amends, her new song 'You Need To Calm Down' and much more! ❤️ #TaylorSwift pic.twitter.com/TmkiIKiWDu

— Heart (@thisisheart) June 19, 2019
Tune in to the all new Heart Breakfast with Jamie Theakston and Amanda Holden, weekdays from 06:30 – 10:00 across the UK.