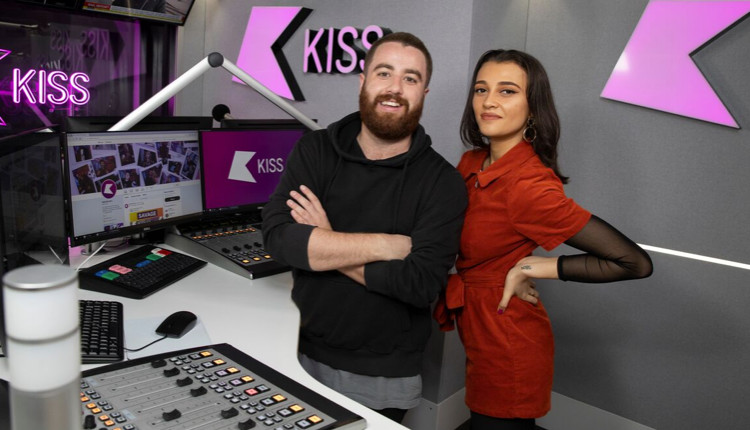 KISS, one of the leading UK radio stations, has announced a new breakfast show for 2019.
Presenters Tom Green and Daisy Maskell will host the new look show, launching 2nd January.
Tom Green, 24, currently presents the KISS evening show where he has become known for his lively interview style with celebrities. He started in radio when he was just 16 and joined KISS last year.
Daisy Maskell, 21, is new to radio, but was a host on 4Music's, Trending Live earlier this year.
The new show will feature Tom and Daisy's entertaining take on all things pop culture, and interviews with the biggest celebs. There'll also be the chance for listeners to win big prizes every day.
Tom and Daisy said: "Hosting on KISS Breakfast has got to be the best job in the world! It's unreal that we'll be taking on the show in the New Year. I think our listeners will understand when we say we'll be living our best lives – getting to chat to some our favourite celebs and playing the best new tunes every day. It's a dream come true."
The duo will take over from Rickie, Melvin & Charlie who are leaving KISS after ten years on the breakfast show, to start on the new late show on BBC Radio 1 in the New Year.