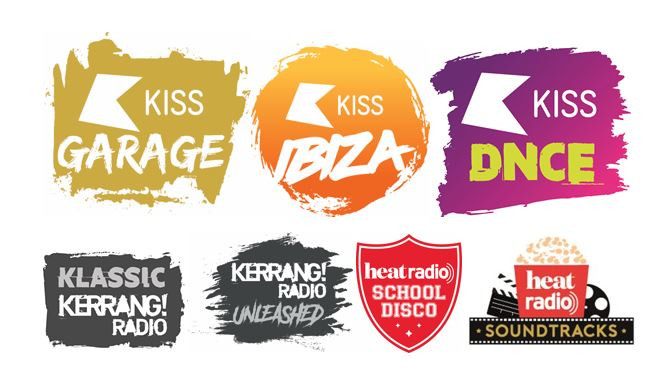 From today, there's seven new online radio stations going on-air from KISS, Kerrang! Radio and heat Radio, giving fans a wider variety of music from their favourite stations.
KISS has launched three new online channels; KISS DNCE, KISS Garage and KISS Ibiza. Kerrang! Radio launches Klassic Kerrang! Radio and Kerrang! Radio Unleashed, while heat Radio has unveiled heat Radio School Disco and heat Radio Soundtracks.
KISS have also launched KISS Life: Let's Talk About, a new monthly podcast in association with The Prince's Trust which explores a number of issues that young people face today – from gangs to exam stress.
KISS DNCE will focus on the latest dance tunes, the freshest releases and the biggest club fillers. KISS Garage is devoted to the sound and scene of UKG and KISS Ibiza will play the biggest tunes from the best DJs with white isle vibes 24/7.
Klassic Kerrang! Radio will play pop punk, pop rock, nu metal and more from the last 20 years, while Kerrang! Radio Unleashed is for those who like it heavy.
heat Radio School Disco will play favourite school disco anthems including Eurovision favourites, plus the biggest boy and girl bands on the planet and heat Radio Soundtracks is for those who love songs from movies and TV shows including Frozen, Bridget Jones and Friends.
The new stations are live online and can be accessed at planetradio.co.uk, but unfortunately you'll need to register if you want to listen to them.