BBC Radio 1's Jordan North receives Honorary Fellowship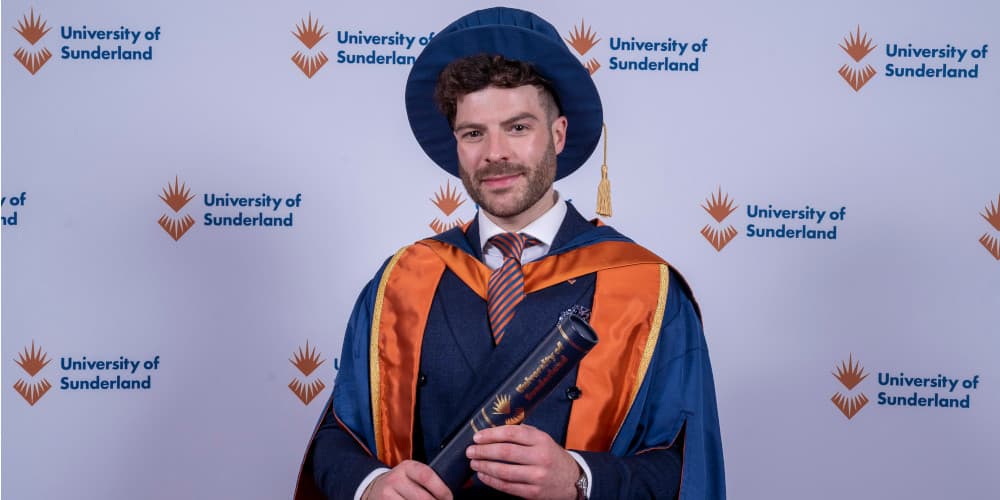 Jordan North has received an Honorary Fellowship from the University of Sunderland.
He graduated from the University in 2011 with a First-Class degree in Media Production and was presented with the award during the University's Summer Graduation Ceremonies at the Stadium of Light this week.
Speaking during the ceremony, Jordan said: "I came to the University of Sunderland and found a passion, something I was good at.
"I wouldn't be on the BBC or Radio 1 if it wasn't for the University of Sunderland, I genuinely do mean that. I owe everything to this place. It was three fantastic years."
It was a double celebration for Jordan, as not only did he receive his honorary, but it was his first time donning a University of Sunderland graduation gown.
Jordan explained: "I actually missed my original graduation in 2011 because I went on a lads' holiday in Magaluf and my mum has never forgiven me, so this has finally put me in her good books.
"Finally, I have a picture of me in a cap and gown."