Roman Kemp's love of chocolate may have cost him £10k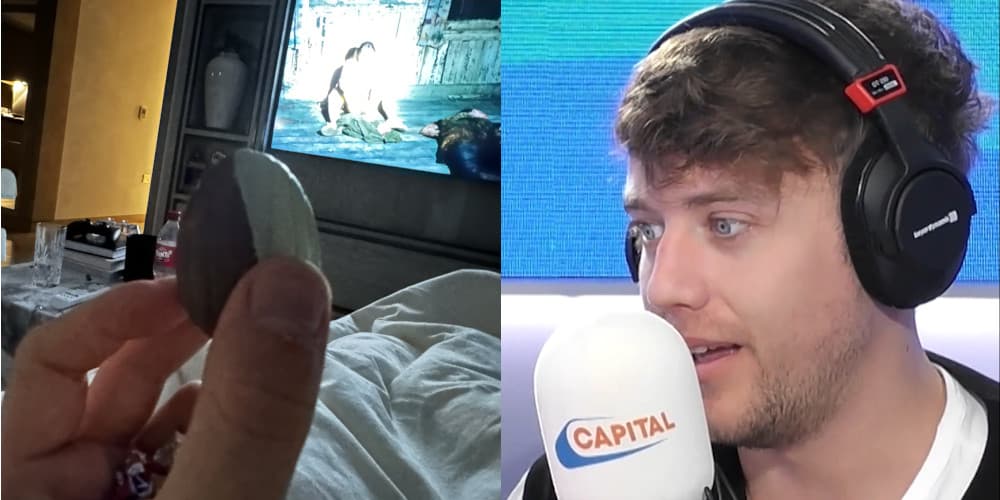 Roman Kemp explained on Capital Breakfast how he may have missed out on winning £10,000 after eating a special Crème Egg.
He shared a photo of the half milk and half white chocolate egg on Twitter the previous day, adding: "What is this??? HALF WHITE HALF MILK CHOCOLATE??"
What is this??? HALF WHITE HALF MILK CHOCOLATE?? @CadburyUK pic.twitter.com/LU9zBaFekr

— Roman Kemp (@romankemp) March 19, 2023
Telling his listeners what happened, he said: "I've got this Crème Egg and I've opened it and it's half white and half milk chocolate, and I thought someone's made a mistake here, someone's getting sacked.
"I've never seen one of them before. I've eaten it, then I posted it on Twitter saying 'oh my god look at this weird egg I got'. Turns out there's a £10,000 attached to it… and I've eaten it, what do I do now?"
He then explained that he did take a picture of it, so the only thing that identifies he had the egg is the photo with his "weird bendy thumb".
Cadburys have created 146 of these special eggs for an Easter hunt competition. Six of them are worth £10,000, while three are worth £5,000.
Last night @romankemp accidentally ate a limited edition Creme Egg worth £10,000…@CadburyUK we need answers/closure… does it still count if it's in Roman's belly!? pic.twitter.com/MszOUJPOXn

— Capital (@CapitalOfficial) March 20, 2023