If you listen to Jordan and Perri on KISS, you can now do it ad-free!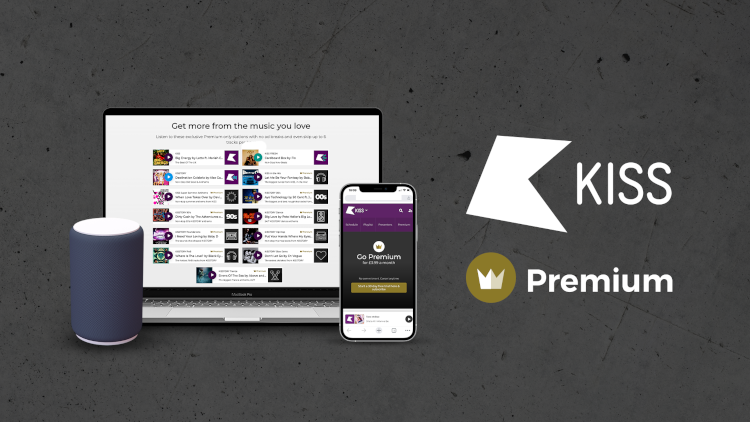 If you're a listener to Jordan and Perri on KISS Breakfast and get fed up with commercials interrupting the music, you can now listen to the station ad-free.
It's also the same for Absolute Radio as both stations are launching premium subscription services.
For a monthly fee, the service will let you access the stations 24/7 in an ad-break free with uninterrupted listening, and thanks to cutting edge song skip technology, it allows skips on up to 6 tracks an hour on app, web and voice activated devices like Amazon Alexa, even while listening to live radio.
Subscribers also benefit from even more choice, with access to exclusive webcast stations. For Absolute Radio, this means that on top of the 10 stations already available across the network, including Absolute Radio Country and Absolute Classic Rock, listeners will also gain access to brand new stations including Classic Country and Andy Bush's Indie Disco.
Meanwhile KISS listeners can enjoy exclusive access to the likes of KISSTORY 90s, KISSTORY Slow Jams, and Super Summer Anthems alongside the 6 KISS Network stations available, including KISS, KISSTORY and KISS Fresh.
The KISS premium service is available from today, with Absolute Radio available from the end of June. They both come with a free 30-day trial, followed by a payment of £3.99 a month.
Speaking about the launch, KISS Breakfast hosts Jordan & Perri said: "Our listeners are always switched on to the new and best things, so we're hyped to offer a brand-new KISS experience for everyone. Premium will bring even more music, non-stop company and extra entertainment to our listeners, who want a more seamless connection to us and the tunes. We really hope everyone gets stuck in and gives it a go. Here's to new ideas and ALL the good times in 2022!"
Andy Bush, co-host of Hometime with Bush & Richie on Absolute Radio said: "My Indie Disco started out as a little Saturday night show, then it became a 10 hour show on Bank Holidays and now they're making me do it round the clock. I'm really chuffed that Absolute Radio Premium means the listeners get even more choice and I get my own radio station."