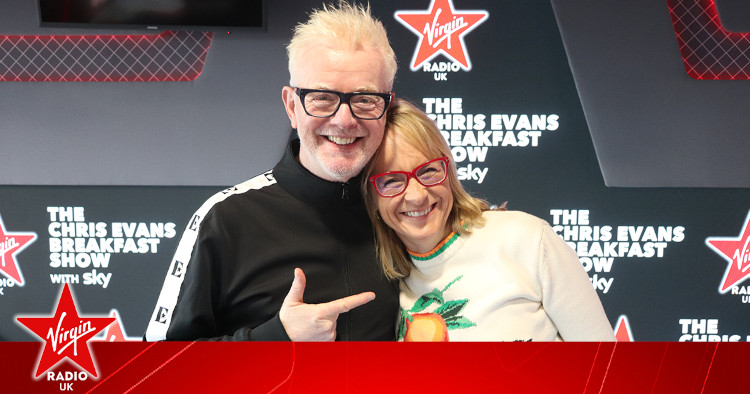 Television presenter and journalist Louise Minchin joined the Chris Evans Breakfast Show on Virgin Radio earlier to talk about a panel she's hosting for The Sun Online for International Women's Day.
Louise told Chris: "We're going to be talking about breaking the bias and what that means for, I suppose, me and our guests as well."
The panel, which is recording today and being broadcast tomorrow for International Women's Day, will talk about the prejudices they've faced in their careers, and pass on advice for overcoming the obstacles women often face.
Revealing who will be on the panel with her, Louise said: "We've got Anne Hegerty from The Chase. Truly terrifying when she's on The Chase. She's chased me! But actually she's the most wonderfully funny, lovely person. And she's going to be talking to us a little bit around the barrier she faced, because many years later in her life, she discovered she's on the autism spectrum, so she'll talk about that.
"We've got Charlene White as well, who is obviously a fellow colleague newsreader. She was the first black woman to present the News at Ten."
Also on the panel is TOWIE star Ferne McCann, "who I think we'll talk to a little bit about being judged. Particularly being a single mum, as well," Louise said.
She added: "What am I going to talk about? Lots of things! As women, we tend to undersell ourselves, so I want to ask them what they're most proud of, because I think sometimes we kind of cover it up."
The Sun has teamed up with a charity called The Girls' Network which works with disadvantaged young women in education with mentoring.
Approximately 90 girls will form the panel's live audience. "We've got some young girls who are going to be in the audience, and we're talking about mentoring, which is one of the things I've done over the last year-and-a-half," Louise explained. "I set myself, in lockdown, on a mentoring course. Being me, people did ask me if I would mentor them, and I thought, 'Oh, I can't do that until I know how to do it properly'. So, I think that's really important. Some of the young girls there will be mentored there."
You can hear The Chris Evans Breakfast Show with Sky weekdays from 6:30am on Virgin Radio.