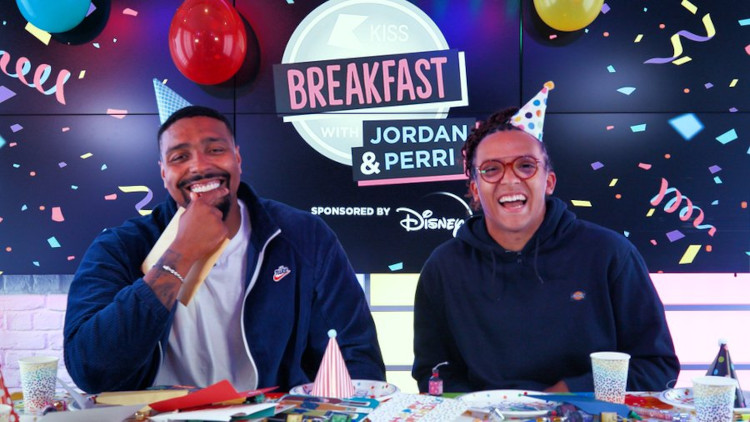 Jordan Banjo and Perri Kiely celebrated the 1st birthday of their KISS Breakfast show this morning, marking one year on since they launched the programme.
The pair celebrated in the studio in a low-key manner, with Jordan allowing Perri just one cupcake, a party popper and Happy Birthday sung from a listener!
It's been quite the year for the duo who started the show during the pandemic and went on to win the public-voted Radio Times Moment of the Year award at this year's ARIAS for their poignant reflection live on KISS Breakfast following the national reaction to Diversity's Britain's Got Talent performance.
Jordan spoke about defying doubters as he and Perri celebrate one year on KISS Breakfast, he said: "It's our show's first birthday and a few people who thought – myself included – 'oh they only got it cause they're in Diversity. Oh, a couple of dancers got a radio show.'
"A year on and we're still here, we haven't been sacked so that's quite a relief. In all seriousness, if you tune in with us and you're with us most mornings or even just now and then, we appreciate the love and support."
You can hear KISS Breakfast with Jordan and Perri every weekday morning from 6am.