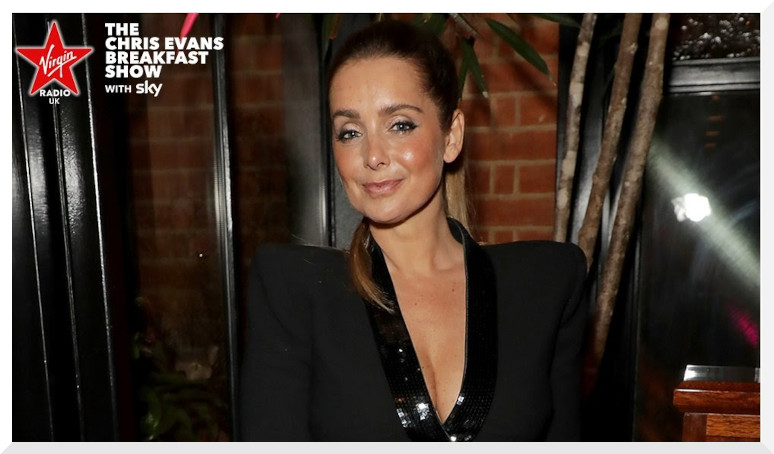 This morning, singer Louise Redknapp joined Gaby Roslin and Ricky Wilson, who are sitting in on the Chris Evans Virgin Radio Breakfast Show this week, to talk about being in Dolly Parton's 9 to 5 The Musical, life on the road, and revealed she's making a new album.
Louise's first album in 20 years, Heavy Love, was released in January 2020, peaking at number 11 in the UK charts, but she told Gaby and Ricky that another one is on the way.
"I'm currently just making a new album now," Louise said to the pair, "It's just nice, I've got to that stage in my music career where I love doing it. Luckily, the last album did pretty good, so I've got the chance to do another one, working with some great writers and singers. It's just nice to get back in the studio and write. It's one of my favourite things to do."
It must be a busy time for her because she's also performing in the stage adaptation of Dolly Parton's 9 to 5 The Musical and spoke to Gaby and Ricky about reprising the role of Violet in the show.
Admitting it's good to be back, Louise said: "I came in yesterday afternoon, which was my first day back in, and you just forget what a piano sounds like, and a group of people singing together, and that energy in a room. So, we're all loving it. I don't know if we're remembering it, but we're loving it!
"I've done it for eight, ten months, and then a big gap in between. I've got a lot of new cast members, which is nice, so it freshens up the show and shows a little bit of different light and shade to it. I'm hoping most of it's going to come back but you know what it's like sometimes, it's so easy to forget the little things. Over the next couple of weeks, I'm hoping it's all going to come back!"
She says that it's enjoyable being able to perform again and it doesn't matter what kind of music it is because she just loves music.
Talking about being part of the 9 to 5 production, Louise said: "I feel really grateful that I've got to dip my toe into the world of theatre. It's something I always wanted to do but I went more into the pop industry. I feel lucky that at this stage of my life I've been given the opportunity to try it out."
Being back after almost two years at home because of how things have been, she added: "I will never, ever moan about the job I have ever again after lockdown. I just feel that we are all so lucky when we do get to travel and do amazing things."
The Chris Evans Virgin Radio Breakfast show with Sky can be heard weekdays from 6:30am.