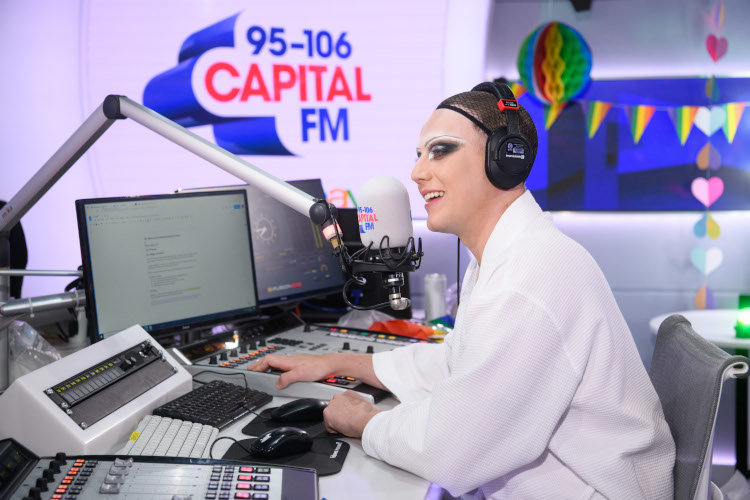 Capital Breakfast's Roman Kemp was totally transformed with a spectacular drag-inspired makeover live on air this morning with the help of RuPaul's Drag Race UK star Bimini Bon Boulash.
Bimini joined the show to discuss new music and the importance of Pride Month. Roman hosted this morning's show whilst being made up by make-up artist Bow, with Bimini overseeing the look. Northampton-based queen Traya Buns helped out with Roman's outfit – a spectacular "disco cheerleader" sparkly leotard, complete with turquoise wig.
Hosting the show in various stages of the transformation, at one point wearing a hairnet, Roman spoke to Calvin Harris, who FaceTimed in for the first play of his new single 'By Your Side feat. Tom Grennan'. Calvin told Roman: "You're looking fantastic!"
HOW COULD @CalvinHarris BE NERVOUS WHEN 'BY YOUR SIDE' IS SUCH A BOP?! ? pic.twitter.com/WYSYdfQOTY

— Capital (@CapitalOfficial) June 4, 2021
Capital Breakfast listeners chose the name of Roman's persona, Ro-ManEater, for a 30 second drag show live on air.
.@romankemp, it's time for you to sing FOR YOUR LIFE. ??? pic.twitter.com/8q6vBJbJrK

— Capital (@CapitalOfficial) June 4, 2021
His transformation stunned his co-hosts Sonny Jay and Sian Welby, Sonny said: "How amazing does Ro-ManEater look? I'm obsessed, I can't take my eyes off you."
Sian added: "You would not know that this is our very own scruffy Roman Kemp who's barely brushed his hair normally. The eyelashes are incredible, the lips, they eyebrows are totally different…" Bimini Bon Boulash said: "I'm just a bit worried because I think Ro-ManEater's going to come for my gigs!"
Roman told listeners: "This is something I've wanted to do for so long, but I have a new-found respect for how hard it is to do it."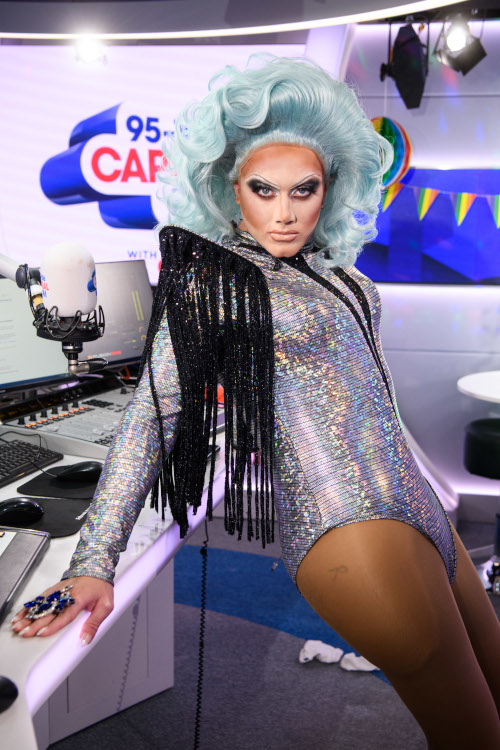 There was also a serious side to the fun this morning as Bimini shared thoughts on Pride, by saying: "I think Pride is about just being able to accept yourself. And it's fine for people that just haven't reached there yet.
"If you're listening and you feel that you're not ready to come out, you're a bit afraid of that, know that there is no destination to get to. You've got to take things slow, do it for yourself, and ultimately Pride is about coming together as a community and just celebrating who we are and the diversity, and celebrating ourselves for being ourselves."