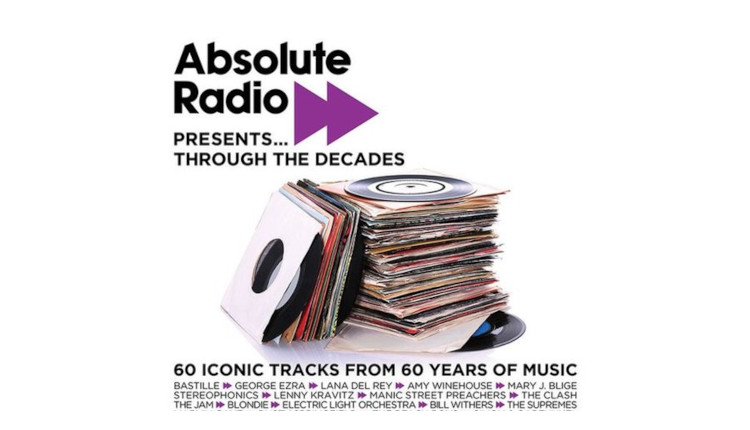 A new Absolute Radio compilation album featuring 60 songs from the past 60 years is going on sale this Friday, 16 April.
Absolute Radio Presents… Through The Decades features tracks played across the Absolute stations, in each decade from the 1960s right through to the 2010s.
Based on the Through The Decades show on Absolute Radio hosted by Jay Lawrence, the three-disc album will include from the 60s, The Beach Boys, Elvis Presley and The Supremes.
The 70s highlights include Blondie, Marvin Gaye, Electric Light Orchestra and the era defining 'London Calling' from The Clash. The Jam, The Cure and Soul II Soul are amongst the 80s line-up, with the 90s featuring Manic Street Preachers, Lenny Kravitz, and the amazing Run DMC vs Jason Nevins collaboration.
The Noughties include the timeless 'Back In Black' from Amy Winehouse and the equally timeless 'Family Affair' from Mary J Blige, whilst the 10's closes the 6-decade journey with a line-up of contemporary stand-outs including Lana Del Rey, Bastille, Rag'n'Bone Man and James Bay.
The Absolute Radio Presents… Through The Decades CD is available to pre-order now ahead of going on sale on Friday.