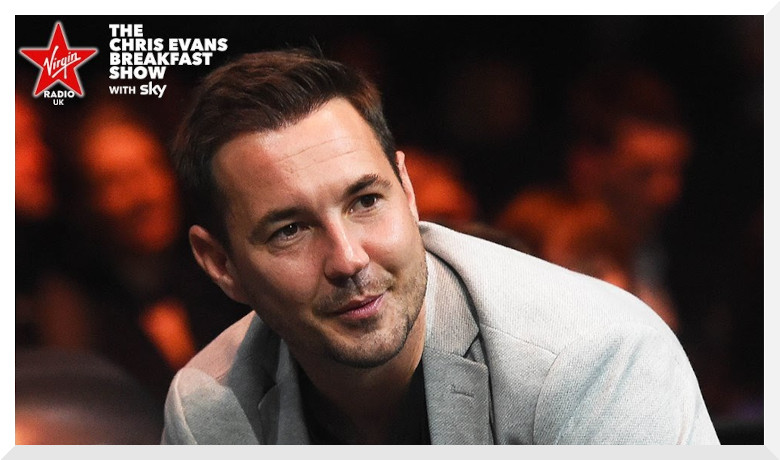 Line of Duty's Martin Compston, who plays Anti-Corruption Unit Detective Sergeant Steve Arnott in the BBC drama, joined The Chris Evans Breakfast Show with Sky this morning to talk about the new season.
He revealed to Chris about being nervous ahead of the season premiere of the show, why season three was his favourite to film and being proud to be a part of the show.
Because coronavirus restrictions caused things to be a bit different this year, Martin admitted to being a little nervous ahead of the first episode. He told Chris: "The scripts are amazing, it all starts from the good material, the script once again was phenomenal. But we had a different way of filming with COVID and everything.
"Usually, I've got a really good gauge on these things, but this year's a bit different. I'm a bit in the dark myself on how it's all turned out!"
Chris and his team have been lucky enough to have already seen the first episode and have nothing but good things to say about it – Martin explained why more episodes aren't sent out in advance: "As much as the media really has been fantastic with us, because I think they realise people don't want to spoil it. It's not worth the risk these days to release stuff out because there are huge things coming," he said.
Martin and most of the people on the show think that series three was their favourite to film because, he says, it felt like a combination of 1, 2 and 3.
"We built to this huge climax," he said, "Six feels like it's the climax of everything, this is where it's all been coming to. So, from episode two onwards, there's just huge bombshell after bombshell, "he added.
Anti-corruption's finest @martin_compston returns as DS Steve Arnott in series six of Line of Duty and it just sounds like it's going to be epic 📺#ChrisEvansBreakfastShow#LineOfDuty pic.twitter.com/pctae02TxU

— Virgin Radio UK (@VirginRadioUK) March 16, 2021
Being a part of the show makes Matin proud because it's something that treats viewers with respect, it doesn't talk down to them and you've got to stay with the show.
"You've got to pay attention you can't be tweeting on your phone. Also, I think we've hit a really sweet spot, we have the streaming and the weekly show at the same time.
"With the streaming, people can go by and watch series 1, 2 and 3 but it's that weekly build, you know, people don't get every episode right away. So that gives people a chance to talk about different theories and see what they think is coming next," Martin says.
You can hear The Chris Evans Virgin Radio Breakfast show with Sky, weekdays from 6:30am.