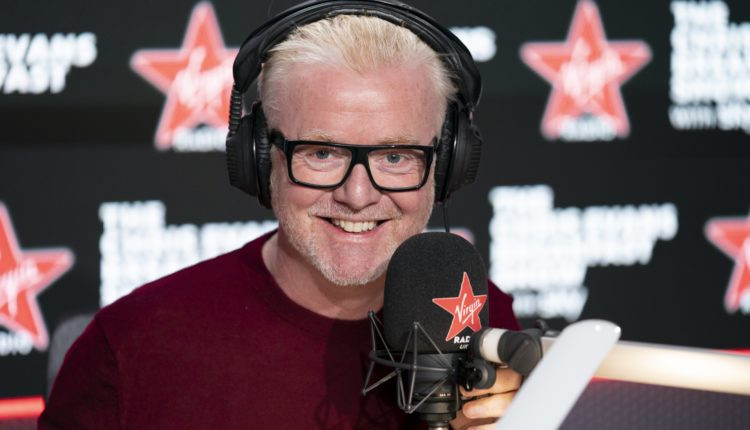 The Sun reports that the Virgin Radio Breakfast host suffered crippling stomach pains last weekend which he thought was trapped wind, but it turned out to be kidney stones.
Chris ended up spending two nights in hospital after being rushed to A&E on Saturday evening.
Scans showed that he had a large kidney stone, so he remained in hospital for two nights allowing doctors to monitor him, which meant he missed two of his breakfast shows.
Chris told the newspaper: "Late Saturday night my wife called 111 and we were advised to go to A&E. Which we did.
"After an ultrasound scan and CT scan, it was clear I had a kidney stone on the move.
"I was subsequently admitted to a ward where I was looked after until I came back home on Monday evening.
"I still have the stone, and if it doesn't come out soon, I will need to go back in and have it removed."
Thanking the NHS staff who looked after him, Chris said they were "amazing, professional, warm, caring – all wrapped up in their usual blanket of selflessness and hilarity."