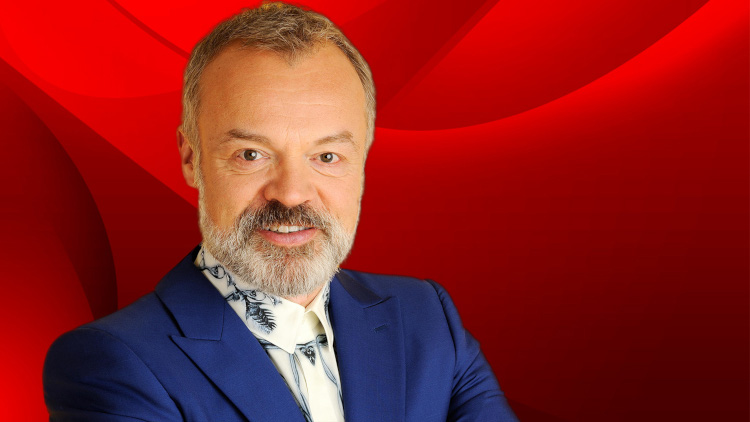 Graham Norton bowed out from BBC Radio 2 on Saturday with an emotional farewell to listeners as he thanked them for tuning in over the past ten years.
He told them: "I just want to say it has been a privilege to be part of your Saturday mornings because it's lovely just sharing your lives and hearing your messages and that's been the greatest joy of me being on Radio 2, it really has."
Graham finished the show by playing, what he called, his 'favourite song ever', S Club 7's Reach – a song we're not likely to hear him play when he moves to Virgin Radio – or will we?!
It was a surprise when Graham announced in November that he was switching stations and was lined-up to host Saturday and Sunday mornings on Virgin Radio.
While there may be some differences in the music we're used to hearing Graham play when he joins the station, it seems some things will sound the same.
In a tweet on Sunday, Graham said that his new show starts on 9 and 10 January and that Maria McErlane would be joining him – she also tweeted: "Will be going with him so our ramblings will continue."
Graham also said in his tweet: "and NO – there will be no ads!!"
Having no ads in the show is the same as The Chris Evans Breakfast Show, which launched on Virgin last January and rather than having ad breaks, is sponsored by Sky.
It seems likely that Graham's show will also have a big name sponsor rather than stopping every ten minutes or so to play a bunch of commercials. That will most likely be welcomed by listeners, especially those who follow him from Radio 2, who are used to hearing an ad break free Graham Norton show!
To answer a few questions people have been tweeting me. New show starts 9th&10th Jan on @VirginRadioUK . Yes – @mariamcerlane will be joining me and NO – there will be no ads!! Easy guide to how to listen here ?. https://t.co/RO8zlb3Dfb

— graham norton (@grahnort) December 20, 2020
Will be going with him so our ramblings will continue.
Do join us? https://t.co/Ypvgr0VYcf

— Maria McErlane (@mariamcerlane) December 20, 2020