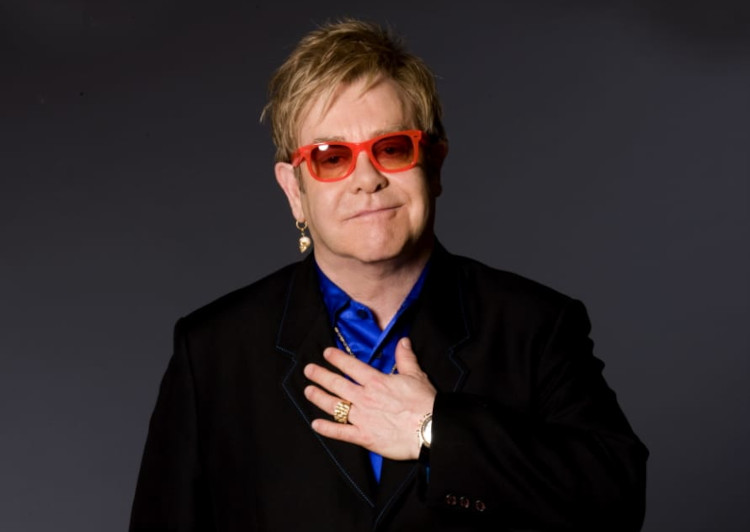 Elton John was a guest on the Chris Evans Virgin Radio Breakfast show this morning where he revealed he's been working hard to get fit and intends to be "a new Elton to look at".
He was on the show to talk about raising AIDS awareness with his Dine & Disco event next June where he'll be performing on stage along with Rick Astley.
Elton told Chris: "This is a very important date in my calendar, so I'm ramping up my exercising and fitness so that when I appear on the stage, there will be an audible gasp when there's this toothpick on the stage with a pair of gloves.
"I'm really looking forward to it because I haven't played! It'll be like the first time I've played…I will be looking different. I'm telling you that now it'll be a new Elton to look at."
He's hoping that he might get Gary Barlow to also play at the gig, describing him as "one of the kindest men there is," he said: "I'm sure that we'll get Gary in somewhere… he can set my piano up for me if he wants to!"
Speaking about raising awareness of AIDS, especially in Africa, he explained that he needs younger people involved in The Elton John AIDS Foundation: "They're not going to listen to me but they certainly might listen to Marcus Rashford or Lewis Hamilton or a young black celebrity who they admire," he said.
"Raheem Sterling is another one," Elton added, "Lots of French soccer players, Aubameyang, also. These are the sort of heroes in Africa and maybe Burna Boy who comes from Nigeria who's fantastic. So we have to plan now what we need to do to implement it."
The pandemic has given Elton a chance to do a lot of exercise and get fit, he says he's got into a routine: "I get up, have breakfast, go in the pool, walk in the pool, do exercise in the afternoon. Have lunch with the kids and then do some work in the afternoon, have dinner and watch a movie or do something, and they go to bed and it all starts again," he added.
During this morning's show 45 pairs of tickets were auctioned to see Sir Elton perform live with Rick Astley in an intimate gig at the Chewton Glen Hotel next June.
The auction raised £1.8m with a further £100,000 coming from listeners through a £10 text draw that closes at 11:59 tonight.
Over the years, Dine & Disco has raised over £15m for charity, with headliners including stars such as Kylie Minogue, Take That and Michael Bublè.
You can hear The Chris Evans Virgin Radio Breakfast show with Sky, weekdays from 6:30am.