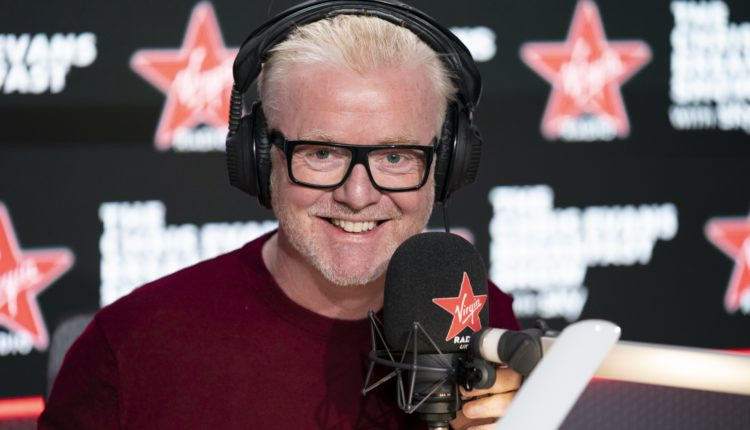 Chris Evans announced on the Virgin Radio Breakfast Show that the winners of the 500 Words: Black Lives Matter competition will be revealed live on air tomorrow, Friday 17 July, with winning submissions read out by actors Nicole Kidman and Mark Strong.
The 500 Words: Black Lives Matter competition was launched last month by hosts Angellica Bell and Michael Underwood, issuing a brief to children aged 5-13 throughout the UK to submit pieces of creative writing expressing personal experience, empathy, learning and respect, building on the international conversation around Black Lives Matter.
With almost 6,000 submissions from children from all over the UK, each submission was first read by members of national charity The Reading Agency and over 1,000 public judges.
Eight finalists' pieces of creative writing were chosen by the judging panel, including Malorie Blackman OBE, Charlie Higson, Francesca Simon and Frank Cottrell-Boyce, which were then broadcast on the Virgin Radio Breakfast Show with Chris Evans this week.
Submissions have been read out by celebrities including David Tennant, Shobna Gulati, Gugu Mbatha-Raw, Jim Broadbent, Amanda Abbington, Rob Brydon, Stephen Graham and Sanjeev Bhaskar, and these will be made available via Amazon Alexa. Amazon Alexa users will be able to listen to the stories of all eight finalists through the Audible Stories Alexa Skill, by asking "Alexa, read me a 500 Words story".

In the final round, to be announced tomorrow, two submissions will win the title of 500 Words: Black Lives Matter winners, and are set to join a whole host of celebrities on a special winners day starting in the Virgin Radio Breakfast studio.
Angellica Bell and Michael Underwood said: "Being part of 500 Words: BLM has been a whirlwind from start to finish; from getting the competition off the ground in only a few days, to seeing the positive response from young people submitting entries, as well as the general public up and down the country volunteering to be judges, has truly been incredible.
"By allowing our young people to have a voice and to share their thoughts on this issue we have uncovered some truly talented writers who have produced some outstanding, emotive pieces of work. We have been honoured to be part of it."
The 500 Words initiative was created by Chris Evans and first launched in 2011, celebrating its 10th anniversary in June this year.