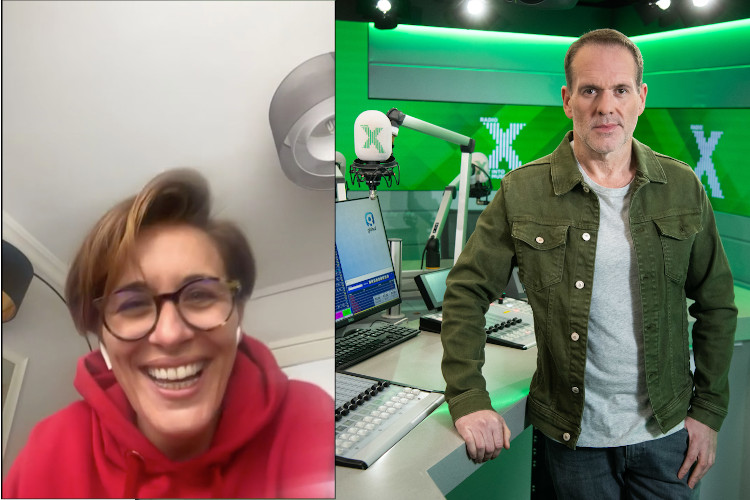 Vicky McClure, who plays Detective Inspector Kate Fleming in Line of Duty, was live via FaceTime on The Chris Moyles Show on Radio X this morning where she discussed the future of the show post-lockdown.
Vicky explained to Chris that filming of season 6 of the show was halted because of the coronavirus. She told him they were at about four weeks of a sixteen week shoot when the lockdown was announced.
Chris asked when she thinks that filming might start again? Vicky answered: "There is no word, I don't know.
"You know, I'm hearing lots about certain productions – obviously the soaps are being quite vocal about… they're going back I think next week – so you know, there's movement.
"But the thing is Jed Mercurio – who writes [Line of Duty], produces and is our showrunner – he was a doctor before he was a writer, so he's not going to cut any corners, do you know what I mean? We're going to make sure that when we go back, it's safe to do so, so when that day is, I don't know."
Vicky also revealed that from a continuity perspective it will be interesting when they restart filming the series. She said: "We're all going to have quite a nice tan as well because we've all been sat in the sun, and Martin lives in Vegas, let's not forget, he lives in Vegas, so he will have a tan!
"We've been doing some work with 'Asks for Masks' – the campaign to get more PPE to healthcare workers – and we've been doing these, like, you know filming it ourselves. So, Aid [Adrian Dunbar] is in his office, I'm at home, Martin is on his lilo in his pool."
You can watch the interview below:
You can hear The Chris Moyles Show on Radio X, weekdays from 6:30am – 10am and Saturdays from 8am – 11am.