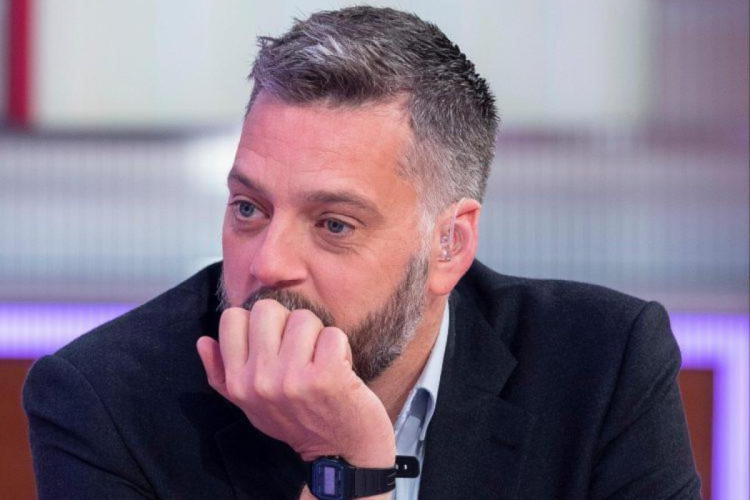 Iain Lee appeared on Jeremy Vine's Channel 5 programme earlier today (10 June) to talk about losing his talkRADIO late night show, which he says has knocked him for six.
Last week Iain announced that he'd left talkRADIO after 4 years because his contract wasn't being renewed.
Introducing his guest to the programme, Jeremy Vine said that it's the first time in ages that Iain isn't on air with a regular slot and added that it won't last long because he's a consummate broadcaster. He asked Iain if it feels odd.
Iain answered that it does feel odd but acknowledged that in the great scheme of things a guy losing a radio show is not big news.
He told Jeremy: "I gutted, I loved that show and thought we made something very, very special and something unique."
Holding up and stroking an award he'd won for the show, Iain broke into laughter as he joked: "I have no idea why they decided to get rid of a multi-award-winning broadcaster!"
He explained to Jeremy that he was upset at being let go, its knocked him for six and has also affected his confidence.
Iain is a much-loved broadcaster who has a huge number of loyal followers and he says there's been so much lovely support over this. He says people keep telling him that he'll get another gig soon, but he told Jeremy: "I can tell you right now my phone isn't ringing very much and if anyone's got any cover shifts on radio stations, I am cheaper than you think!"
Continuing to explain how this has affected him, Iain said that he's been quite low but is doing things that are healthy for him and he'll see how it goes.
Later, Jeremy Vine tweeted a video of the interview and said: "Respect to a great broadcaster, @iainlee, who joined us today @JeremyVineOn5."
Respect to a great broadcaster, @iainlee, who joined us today @JeremyVineOn5. https://t.co/6FxpfpxItU

— Jeremy Vine (@theJeremyVine) June 10, 2020