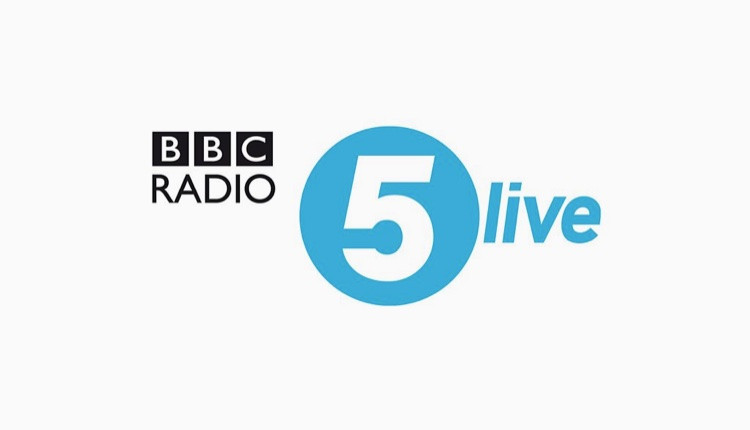 To lighten the mood during lockdown and bring some sporting insight to listeners, Robbie Savage has launched the 606 Savage Social podcast on BBC Radio 5 Live and BBC Sounds this week.
The former Wales international and Premier League player will be joined by a special guest each episode. Listeners will be asking questions over social media and by text about all the big talking points and things that fans want to know.
The first two episodes are available now on BBC Sounds and feature two of England and the Premier League's finest players, Michael Owen and Paul Scholes.
On the opening episode of the 606 Savage Social, former Liverpool striker Owen was asked by a Liverpool fan if he ever thought about the consequences of signing for Manchester United. After learning that Liverpool didn't need another centre forward at that time, Owen said: "My agent spoke to virtually every club on the planet to see who was interested and the options were Hull City, Everton and Manchester United, so you can imagine my thought process; go to Everton and get hated, go to Man Utd and be hated as well or go to Hull, and with all due respect to Hull, they were near the bottom and I just didn't think that was an appropriate move.
"No way am I going to sit here to appease certain people and say 'oh no, I shouldn't have done this'. I couldn't believe my luck when Man Utd came in for me. Here's me regressing as a player in my own mind and still the champions of England wanted to sign me – I was absolutely buzzing when they asked me."
On the second episode, former Manchester United midfielder Paul Scholes recalled the time he was on the receiving end of Sir Alex Ferguson's famous hairdryer treatment, "I remember a particularly bad one, it was Newcastle away. I was sub at the time and I still got bollocked!" said Scholes.
"I think we were two or three nil down and I came on and got us back to 3-3 with about 15 minutes to go. I tried a back heel around the halfway line and they broke, I think Shearer scored, and afterwards the manager went absolutely ballistic at me!
"It was the first time I ever answered back. It's something I'd never do because I'd seen people answer back. I'd seen Incey and Peter Schmeicel – it doesn't end well. I kept on answering back to him and I was wrong. That was never me, I just took it, but for this one occasion I didn't think it was merited because I thought I'd made a little bit of a difference to the team and got us back in the game. Some people loved arguing with him, Giggsy couldn't keep his mouth shut, whether he was right or wrong and David Beckham was the same, always had a pop back!
"On the Monday morning at training I thought I'm not playing again, he's going to kill me. He put his arm around me and said 'look I'm sorry about Saturday, I was wrong, you made a difference'. That was just the measure of the man and he knew if he was wrong."
The 606 Savage Social podcast is available to listen to on BBC Radio 5 Live and BBC Sounds (search 606) every Tuesday as Robbie Savage catches up with some the biggest names in football, including Rio Ferdinand, Bernardo Silva, Jack Wilshere, Ian Rush and Fara Williams still to come.