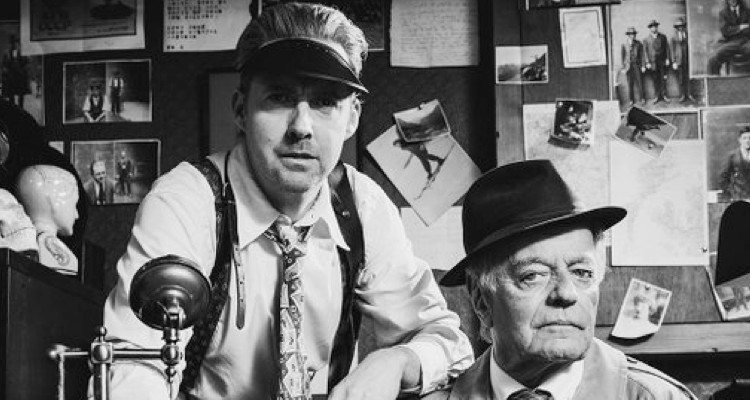 And now for something completely different, as they used to say in Monty Python, Tony Blackburn and Kaiser Chiefs Ricky Wilson have teamed up to debunk pop myths, solve musical mysteries and crack listener cases.
This unusual partnership sees the duo hosting a brand-new podcast series – Ricky & Tony: Pop Detectives.
In this light-hearted new series, which was recorded in the Pop Detectives offices – situated above a charity shop just off Scotland Yard – these unlikely pair of P.I.s will be set to work. Our super sleuths will trawl the archives, interview key suspects and witnesses and dig deep into their own memory banks to discover the truth once and for all.
Here it is !! Ricky and Tony: Pop Detectives- Opening soon. Go to https://t.co/1mN0OxunHa to subscribe and get our cases before anyone else @rickyandtonypod pic.twitter.com/S5Xbyjpyam

— Tony Blackburn (@tonyblackburn) January 21, 2020
Amongst the mysteries, the shrewd sherlocks will be tackling are: Why did Gene Wilder follow Ricky Wilson on Twitter? Did Debbie Harry nearly get abducted by Ted Bundy? And was Avril Lavigne replaced by a lookalike in 2003?
The 8-episode podcast launches on 28th January, with new episodes available on all major podcast platforms every Tuesday thereafter.
You can hear details from the super sleths below: