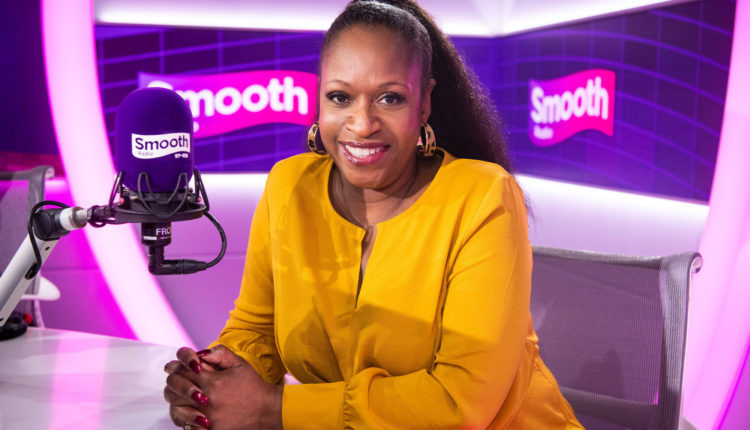 Talking with Angie Greaves in an interview to be aired on Smooth Radio this Sunday, Elton John has spoken openly and honestly about his childhood and relationship with his parents, his substance abuse, future plans and children, his health and his battle with cancer.
The interview comes just ahead of the release of Elton's autobiography, Me which will be in the shops from 15 October.
Smooth Radio's Angie Greaves asks Elton John about his 16 year on-and-off affair with cocaine, alcohol, marijuana and hashish, which was detailed in his biopic 'Rocketman' and in his autobiography.
Speaking about his time in recovery, Sir Elton says: "They said, you've got to write a farewell letter to cocaine and I thought, God, what do I do about that and I wrote it as a love letter.
"I imagined cocaine being a person, a lover, and I wrote a farewell letter to a love because that, you know, it was like a lover, the drug."
In 2017 Elton was diagnosed with prostrate cancer and underwent surgery. He tells Angie: "I was in a huge amount of pain, unbelievable amount of pain and but, seeing the funny side of it as well.
"I mean, I'm walking across the stage, fist pumping and waving to the audience and, you know, I'm urinating in my trousers and I just think, if people only knew what's going on, they might not be so enthusiastic."
He says that you have to have a sense of humour about everything in life and rather than go back to his hotel room and be in pain, he thought he might as well do an hour and half on stage to take it off his mind.
"I've had a lot of physical things happen to me in the last five years and it hasn't been pleasant," admits Elton, continuing: "But, I got through them and I'm very lucky to have gotten through them.
I'm pretty stoic when it comes to pain. But, you just have to grin and bear it and it's that stiff upper lip thing but, I don't, I didn't want to say to people, I've got cancer or you know, I'm 20 minutes from dying."
Because nobody knew about the cancer and how close he came to death after getting an infection, Elton felt he couldn't write his book without including it. He says: "I went through a lot of pain and it took me seven weeks after the infection to get back to normal. But I still did 96 shows that year."
Thankfully, Sir Elton continues to say that he's the fittest he's ever been: "I'm super fit, I'm super lucky, I'm, you know, I'm, you know, there's hardly any of me left, there's no tonsils, there's no prostate, there's been kidney stones flying out. You know, there's no appendix, there's no hair, what can I tell you, I am just a shell of a man!"
You can hear the full interview with Angie Greaves during the two-hour programme Your Song: An Elton John Special this Sunday 13 October from 4pm on Smooth Radio.