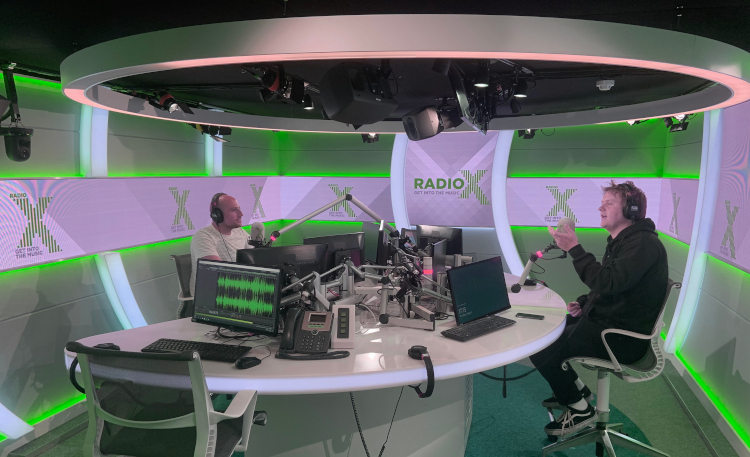 Lewis Capaldi has called for Oasis to reform in an interview with Radio X's Maz Tappuni, saying he hopes to be the one to reunite the Gallagher brothers through their dislike of his music.
Lewis appealed to Noel and Liam to reform to "eradicate" him from the charts as the pair "probably don't like [his] music".
It follows a much-publicised exchange with Noel which began when Noel "slagged off" Lewis in a Radio X interview with Gordon Smart.
Maz Tappuni asked Lewis if he's the man to get Oasis back together and he replied: "Both of you probably don't like my music, and wouldn't you love to see me not be in the charts?
"If you guys got back together and do an Oasis album repackage, you'll knock me out the charts for sure. And look, you probably don't like that I'm in the… I mean, Noel, for one, you don't like the tunes my man, you don't like them. And Liam, I mean, look, you probably don't like them either so if you guys want to eradicate me from popular music what you're going to have to do is get together and reform. I'll see you there. Imagine they did!
To hear Lewis Capaldi's interview with Maz Tappuni in full, tune into Communion Presents on Radio X this Sunday from 10pm – 12am.