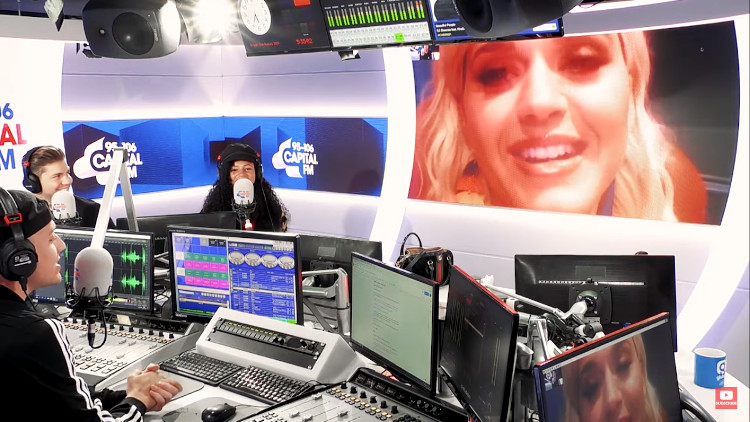 After patching up their differences, Katy Perry has admitted that she's open to a Taylor Swift collaboration but didn't make any commitment.
It was reported back in 2014 that they had fallen out after Taylor Swift hired some dancers who had previously worked with Katy Perry.
Then, just before Taylor's tour, Katy sent her an olive branch and they've been on good terms ever since. Now there have been rumours they might work together.
This morning, Roman Kemp facetimed Katy during his Capital Breakfast show to ask if there would be a collaboration between them, he asked: "When's the collaboration happening? Is it gonna happen? If you say yes, no-one's ever gonna ask it again."
Katy laughed an answered: "I'm open, I'm open," then added, "You know, one of my favourite songs of hers off of a couple of records past is 'Begin Again'. I love… I really like what she's saying in 'The Archer'.
"I think she's really intelligent, there's lots of layers to her. You know, I get the singles, a lot of people know us from the singles but when you dig deep, there's depth."
Will it happen? It sounds like a possibility, but we'll have to wait and see!
ᵗʳʸ ᵗᵒ ˢᵗᵃʸ ᶜᵃˡᵐ, ᵇᵘᵗ…

? THE @katyperry AND @taylorswift13 COLLAB COULD BE COMING ? pic.twitter.com/LBiccdHwgu

— Capital (@CapitalOfficial) August 9, 2019
Tune into Capital Breakfast with Roman Kemp, week days from 6am – 10am across the UK