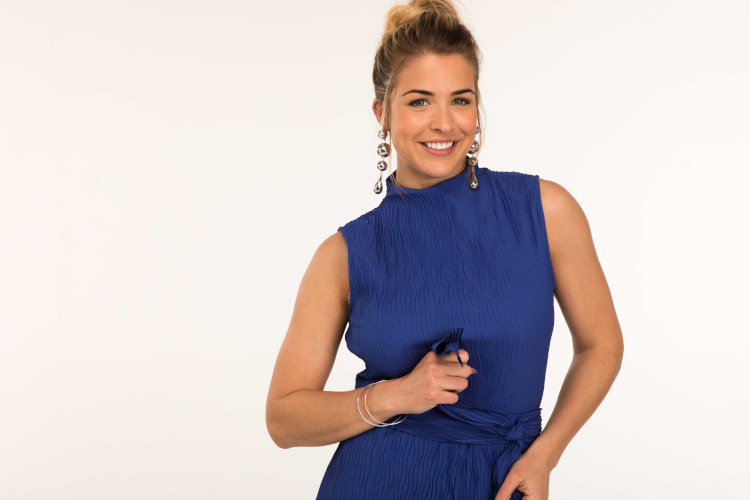 Gemma Atkinson who's currently on maternity leave from Hits Radio, called the station's breakfast show yesterday to speak to Fleur East, Greg and James about her choice of baby name and also mentioned how she's dropping major marriage hints to Gorka.
Speaking about the name, Mia and referencing partner Gorka Marquez' Spanish heritage, she said: "It means 'mine' in Spanish. It's a name that's quite popular in England but it comes from Spain, so we've got a bit of both in there."
After registering their daughter a couple of days ago, Gemma explained "It was quite sad because until then apparently they officially take the mum's name, but once registered she's an official Marquez. And I'm the only one now who's not a Marquez in the family.
"I said to him (Gorka) 'You do know now we need to get married otherwise I'm not part of the family'. He's like 'Yeah we have time, it's OK'."
Gemma has taken to social media over the last couple of days to share details of her traumatic birth with fans.
Speaking about the reaction, she said: "It's been nice actually. I've had loads of messages from women who've had similar things and you think 'oh gosh I'm glad it's not just me', you know what I mean? Cause a lot of people say, 'Oh I thought it was something that I ate or some exercise that I did or maybe I walked a bit too far'. It's just nothing to do with that, it's just Mother Nature unfortunately."
She told the hosts that she's immediately bonded with Mia, but there's one thing that keeps winding her up: "It's crazy. Everyone said to me you'll not love anything more than this child and I kept saying all along if she's allergic to dogs she'll have to live with my mum," Gemma joked, laughing, then added: "As soon as I saw her it just changed. But there's just one little niggle that's annoying me. Everyone who comes to see us says 'Oh my God she's beautiful, isn't she like her dad?' … Everyone keeps saying 'she's stunning' and then 'isn't she like Gorka?' And I look at them and go 'yeah even though I carried her for nine months and all this and she looks like him'!"
When Gemma returns from her maternity leave, she'll be taking on the Hits Radio drivetime show with Wes Butters in the new year.
She wished the new hosts of the breakfast well, telling Fleur East, Greg & James: "You're absolutely smashing the show. Honestly, it's great you're doing so well, I'm really enjoying it."