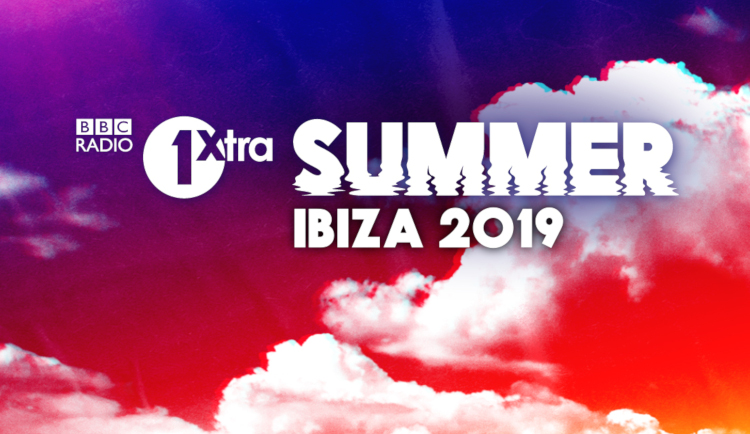 Following the success of last year's event, BBC Radio 1Xtra is returning to Ibiza, taking some of the biggest names in black music for a night of DJ sets and performances at Ibiza Rocks on Saturday 3rd August.
BBC Radio 1 will also be there for its annual trip, to continue its legacy on the island. This year, the station will be taking the biggest dance artists to Ibiza Rocks on Friday 2nd August hosted by dance champions Annie Mac and Danny Howard.
MistaJam will also be hosting a Dance Anthems special from Café Mambo celebrating 25 years of the venue. Full details will be announced soon.
The Saturday event will be hosted by 1Xtra DJs Ace, DJ Charlesy, DJ Target, Dotty, MistaJam, Snoochie Shy, Tiffany Calver and will include DJ sets.
Acts joining them are Alicai Harley, Donae'O, JAY1, Kida Kudz, Ms Banks, Sneakbo, Unknown T and WSTRN.
Alicai Harley says: "You already know I'm super excited to be performing at 1Xtra Ibiza Takeover because I've been told it's pure lit vibes and I intend to bring that X10, sooooo bring the crop tops and hot pants out!!"
Donae'O says: "When it comes to Ibiza the party island and 1xtra the party station it's only right the party king comes to tun it up – it's gonna be pure vibes."
Ms Banks says: "So gassed to be performing with 1Xtra in Ibiza this year, it's gonna be lit."
WSTRN says: "Super gassed to be partying with 1Xtra in Ibiza this summer, gonna bring those #WSTRNseason."
Tiffany Calver says: "This will be my first time out there with the BBC and I'm so excited to be a part of it."
MistaJam says: "Looking forward to exporting some of the Traffic Jam Mix flavour I bring every weekday on 1Xtra Drivetime to the white isle, representing some of our listeners favourite selections live from Ibiza."
You'll be able to listen to Radio 1 in Ibiza 7-11pm, UK time (8pm-midnight, Ibiza time) on BBC Radio 1, Radio 1's website, BBC Sound and you'll also be able to watch on BBC Radio 1's iPlayer channel.
1Xtra Summer in Ibiza will be broadcast 7pm-11pm UK time (8pm – midnight, Ibiza time) on BBC Radio 1Xtra, Radio 1 & 1Xtra's website, BBC Sounds or you can watch it in full on BBC Radio 1's iPlayer channel.
Tickets for both events are due to go on sale at 7pm, during Annie Mac and DJ Charlesy's show on Friday 14th June.