BTS' Jung Kook set to perform first Radio 1 Live Lounge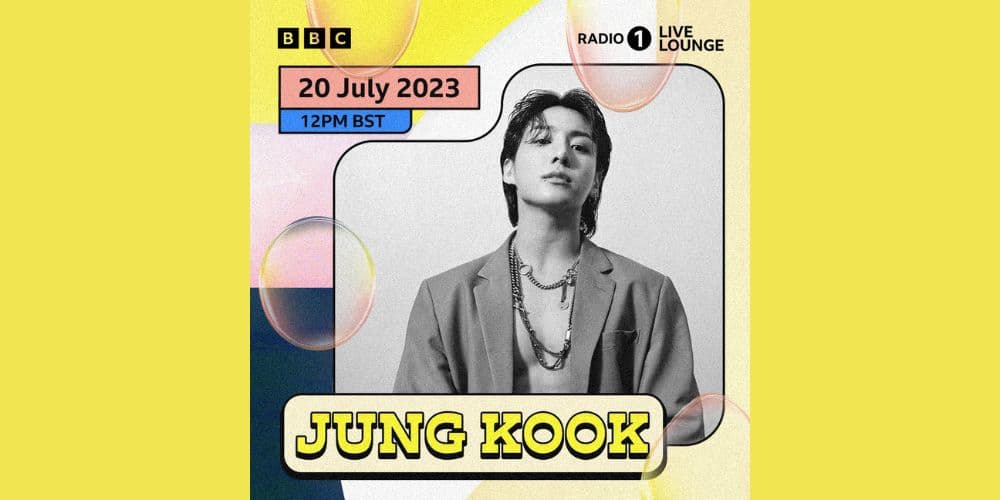 Jung Kook, who is part of the pop sensation BTS, is performing his first-ever solo Radio 1 Live Lounge tomorrow.
He will  perform his brand-new single 'SEVEN' and a special cover of Oasis' 'Let There Be Love'.
BTS made their debut in the Radio 1 Live Lounge in 2021, where they performed 'Dynamite', 'Permission To Dance' and a special cover of Puff Daddy and Faith Evans' 'I'll Be Missing You' that sampled The Police's 'Every Breath You Take'.
You can hear the performance on Radio 1 tomorrow (Thursday 20 July) at 12pm.
Radio 1's Rickie, Melvin and Katie Thistleton are scheduled to host Jung Kook's Live Lounge tomorrow, however they will need to make it back from Amsterdam in time to do so.
Rickie and Melvin were only just this morning 'found' by Greg James, who has been searching for Radio 1 DJs all week in the #Radio1GiantDJHunt.
Greg has set out a number of rules for Rickie and Melvin in their attempts to return home… including not being allowed to fly! Radio 1 are airing updates all day on how they're getting on.