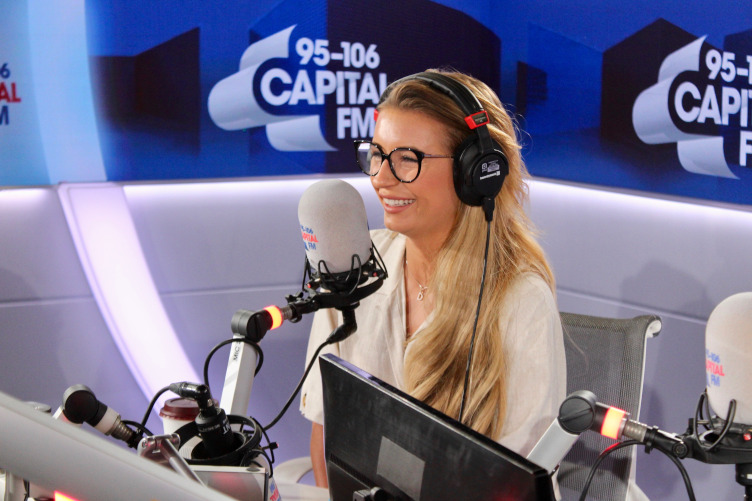 Dani Dyer talked about her new boyfriend and what her dad thinks of him on the Capital breakfast show this morning and gave her view on Lucie and Joe from Love Island 2019.
Love Island 2018 winner Dani told Roman Kemp, Vick Hope and Sonny Jay that she's loved up and enjoys watching the latest series with her new partner. She told them: "He sort of wants to watch it", then laughing, she continued: "He wants to talk the whole time, I'm like, shh! Adverts!"
Still talking about Dani's boyfriend, Sonny asked if her dad, Danny approves of him. Dani answered: "Yeah he does."
Roman revealed that Zara Larsson is a big fan of Love Island and had recorded a question for Dani. He then played the audio from Zara: "I would really like to know are they getting any direction on what to do or is any of the drama created by the producers?"
Dani thought it was a good question and said: "There isn't any direction on what to do. With the drama and stuff, it just ends up happening because it's so tense in there and everyone is, like, wanting to be happy and wanting to be coupled up and wanting to be settled so then the drama starts.
"The only direction you have is just on your conversations, so that, just, they space them out a little bit.
"Yeah, just to space them out a little bit, because you can't have like 10 conversations going on so they'll be like 'just wait a little bit longer or leave it 'til the morning'."
The conversation then turned to Lucie who has two boys after her in the latest series, with one of them being Joe. Dani feels a bit sorry for her because, she says: "Joe's being a bit too much. Is anyone else agreeing with me on this?"
Vick said that it's bordering on problematic, Dani responded: "I didn't like that. The little pouting and the hair flicks and when he's looking at her and he's like "I don't think I can trust you". It's been two days Joe – the flag is waving for me."
Roman asked what advice she'd give to Lucie?
"I would just tell her to take a step back," Danni said, offering advice, "She is very emotional at the minute and it is hard in there. Tensions are high.
"I would just take a step back, get to know the boys and stop worrying about it and don't let Joe get in your head. He's getting in her head a little bit."
.@Dani_MasDyer's advice for #LoveIsland's Lucie:
1️⃣ Take a step back.

My advice for Lucie:
1️⃣ Stop saying 'bev'. pic.twitter.com/WXpBr3a8Ec

— Capital (@CapitalOfficial) June 6, 2019
Tune into Capital Breakfast with Roman Kemp, week days from 6am – 10am across the UK