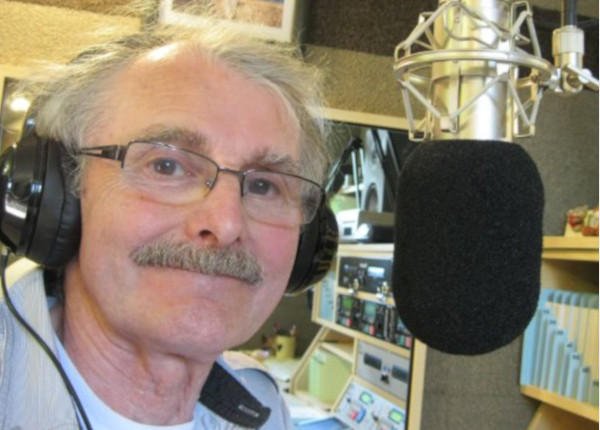 Twitter
You probably remember reading about Deke Duncan, the DJ who broadcast from his garden shed to his wife back in the 70s, being found over 40 years later and offered a one-off show on BBC Three Counties Radio last Christmas, well he's gone one better this time!
On Good Friday BBC Three Counties Radio presenter Justin Dealey and Deke co-hosted a special Easter show from the shed where Deke's Radio 77 is based.
Although Deke and his second wife now live in Stockport, Radio 77 is still very much alive, and this special show increased its audience from just one to many more across Herts, Beds and Bucks.
It was Deke's ultimate ambition to broadcast to Three Counties Radio's listeners from his shed (which is actually now a garage) and that's what he did!
The Deke and Dealey show was an hour of guilty pleasures picked by both Deke and Justin which included the likes of Abba, Neil Sedaka, Jim Croce and the Rubettes.
Deke told listeners his interest in radio began in 1968 when he had a little studio in his parents' house, and it all stemmed from there. He also revealed that he has a book on the way which tells the story of himself and Radio 77.
At the end of the show Deke signed of by saying, "Till the next time, in the meantime and in between time, you take lots of care and if you can't take care, then beware!"
Deke's rise to fame occurred after the BBC Archive tweeted a 1974 report from the TV news show, Nationwide about him and his radio station.
The Deke and Daley show is currently available to listen to on BBC Sounds.