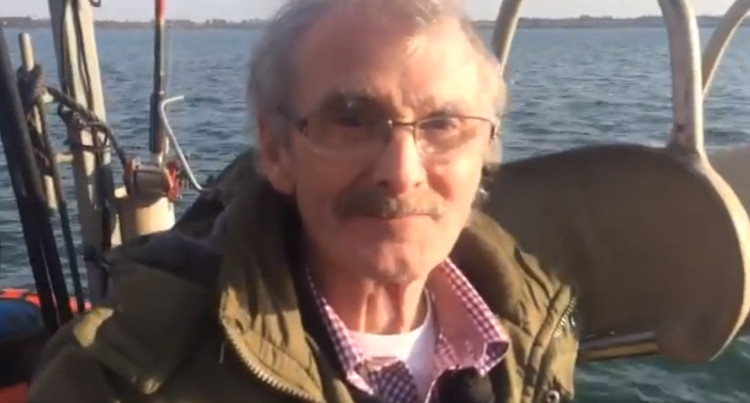 The man who became known as the shed DJ after broadcasting shows from his garden shed, has had a dream come true by visiting the radio station which gave him the idea to start his own.
Deke Duncan, 73 set up his own radio station in 1974, broadcasting from his garden shed to his wife in their house in Hertfordshire after being inspired by the 60s pop pirate Radio Caroline.
Last weekend he was given the chance to visit the ship from where the station broadcasts today. Radio Caroline, which is now a legally licensed station, took him to its home, the Ross Revenge off the coast of Essex, where it now broadcasts from.
When the ship came into view Deke said, "This is a dream come true. This is the best day of my life."
Once he'd climbed aboard, he said, "This is just amazing, it's one of those times when I am absolutely speechless, I just cannot describe how good this feels."
Deke had been the subject of a 1970s BBC Nationwide television report about his shed radio station which was tweeted last year by BBC Archive and it caused a lot of media attention.
BBC Three Counties Radio managed to track him down in Stockport and offered him a one-off show over Christmas. They also arranged the visit to Radio Caroline.
Asked to sum up his experience of the visit Deke said, "Fabulous, just one word, fabulous. It's a ship with Caroline written along the side, absolutely incredible."
Big thanks to @Rayradioessex for making Deke Duncan a very happy man x pic.twitter.com/iZjEVscxNv

— Justin Dealey (@JustinDealey) February 17, 2019