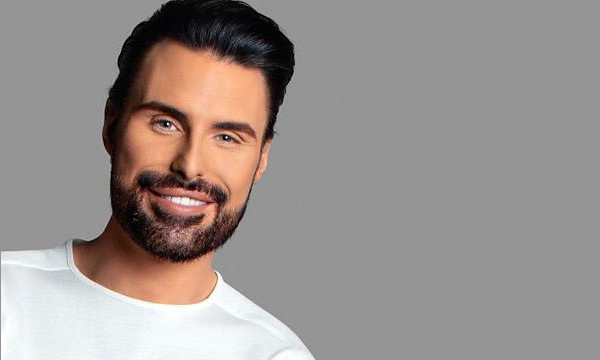 Rylan Clark-Neal begins his new regular Saturday afternoon show on BBC Radio 2 this weekend and has revealed one of the reasons, he believes helped land him the gig.
After appearing on X Factor in 2012, he became a regular on various TV programmes, but thinks it was being on Celebrity Big Brother in 2013 that changed everything.
In an interview with the i newspaper he said, "It was an opportunity for the public to see the person behind the character I had created on X Factor.
"I won Big Brother, I then got asked to host Big Brother's Bit On The Side. It gave me a career. Without BB I don't think any of this would have happened. It was the best apprenticeship I could have asked for."
He accepts that some people might question why he was offered the Radio 2 job, "Of course, you're going to get the people who only know me for being an X Factor contestant and have no idea what I've been up too for the past five years", he says.
"That's fine – not everyone's going to follow what I do. I think a lot of people will think it's ridiculous I've been hired but hopefully some will think it's the right thing to do.
"I sat in for Zoe a few times, but when I was told that I had got the job properly, my first reaction was, 'Sorry?' It was a shock for me."
Rylan was offered the show having filled in for the previous host, Zoe Ball last summer, and her subsequent move to the Radio 2 breakfast show. He intends to bring his own fun, feel-good hits, an amount of chat and listener interaction to the programme.
Here's some of the features in the show:
'Dance Floor Diaries' – three listeners share with Rylan the unlikely celebrities they met on the dance floor.
'I'm Not Gonna Lie but… White Lies' – Rylan is always saying the phrase 'I'm not gonna lie'. Rylan will ask listeners to send him their 'white lies' and he will dissect them to see if they were actually a white lie or not.
'Couch Potatoes' – two listeners will go head to head in a film & TV quiz, choosing questions from the 80's, 90's, 00's and teens.
'Celebrate good times' – three listeners will share what they're celebrating today. It could be a birthday, anniversary, a new baby or completing the weekly washing.
'Winning at Life' – Rylan will finish the show by finding out how people are winning at life via texts and emails.
Rylan says, "I'm so excited and honoured to be joining the BBC Radio 2 family. After stepping in for the amazing Zoe Ball over the summer, working with her fantastic team, I'm thrilled that I'll be working with them again to fill listeners' Saturday afternoons with fun, great music and a lot of laughter."
Rylan on Saturday can be heard from this Saturday, 3pm – 6pm on BBC Radio 2.