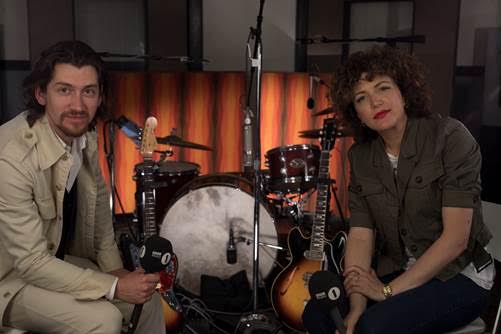 Alex Turner from Arctic Monkeys spoke to Annie Mac about a range of subject from falling out of love with the guitar through to inspiration for the album.
He said: "The guitar had sort of lost its ability to give me ideas it seemed like…. every time I sat with a guitar I was suspicious of where it was going to go."
He added that inspiration for the album started with the idea of science fiction and how it's often used to describe or put out there an idea about the world we're living in."
Alex also talked about playing Glastonbury, his avoidance of social media and his ambitions to write a film soundtrack.