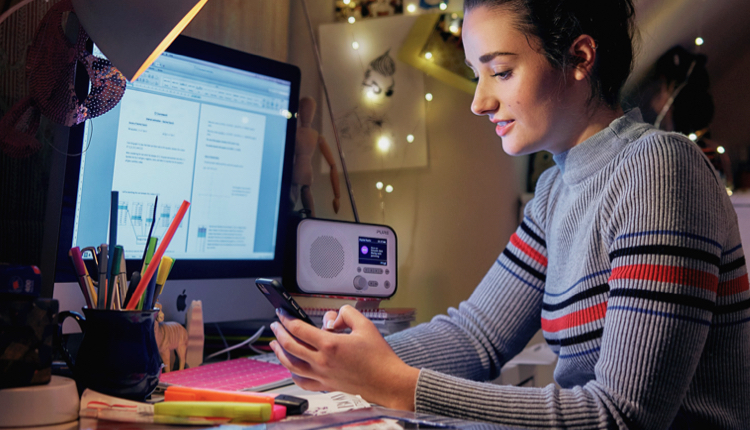 Scottish-based internet radio station, Scotland69am, has been voted one of the best in the world by users of an online directory.
Listeners using StreamFinder.com and V-tuner.com – which lists more than 13,000 radio stations – voted the station in their top 10. Presenters on Scotland69.am include former Clyde DJ Steve Jones and ex Pirate Radio Scotland DJ Tony Meehan.
Chris Carter – head of administration at StreamFinder advised the station of its success in an email: "The listeners at StreamFinder.com nominated station 1 Alba- Scotland 69am to be a Featured Station on our internet radio directory. Only 10 stations are nominated every month! StreamFinder.com is an internet radio station directory that lists more than 13,000 radio stations from around the world – your station is one of the best.
"Thank you for providing such great music – the listeners love it Happy streaming! Much respect!"
Alan Smith, founder of Scotland69am, responded on behalf of the station: "This is great news for all our presenters, technicians and management teams at the station. I want to thank both StreamFinder and V-Tuner listeners for their support. To be nominated as one of the best top ten internet stations in world from 13,000, is a clear indication people enjoy our presenters and programmes. It validates our belief that Scotland69am provides a viable alternative to the established and similar programming available elsewhere.
"Unlike other internet stations we produce individual and entertaining music programmes in which we make dedications and entertain our different audiences around the world. We do not broadcast back-to-back music wallpaper.
"The vote is also a validation of our nine main DJ's who produce programmes from their home studios. These include former Clyde DJ Steve Jones, ex Pirate Radio Scotland DJ Tony Meehan, Dee Webb, Ray Nelson in Toronto, The Sheriff, Alan Kidd, AJ, Bionic Bob and Gerry Hogan. "
He added: "The decision to compete in the highly competitive broadcasting world was the belief that the majority of radio stations around the world all sound the same. Most, if not all of them, are business entities dependent on regular commercial interruptions coupled with the inevitable news, weather or traffic reports. Our listener figures continue to validate this decision."