Sam Thompson has girlfriend Zara and Strictly partner Graziano on his show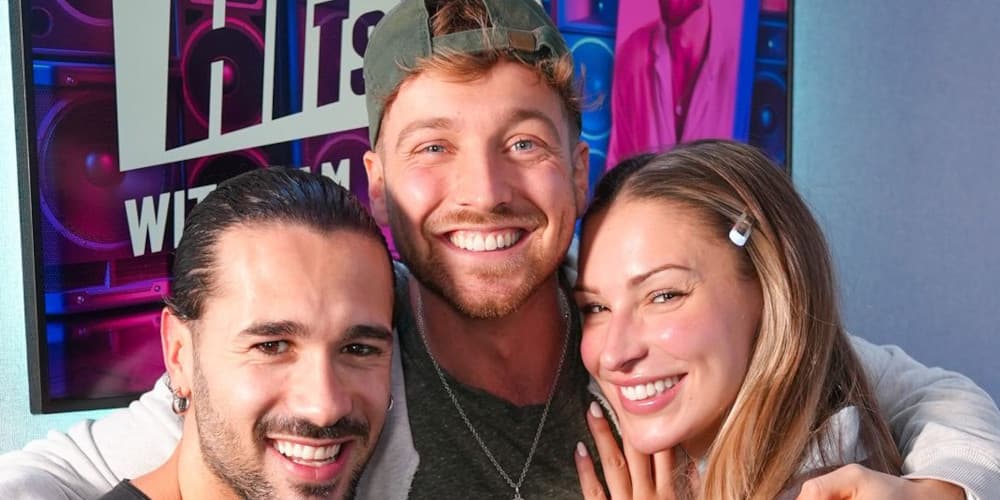 © Bauer
Hits Radio's Sam Thompson welcomed his girlfriend Zara McDermott and her Strictly Come Dancing partner, Graziano di Prima to his show last night.
Zara told Sam that being in the Strictly dance off was like being dumped from Love Island. "That was a similar feeling. Being stood up when people haven't voted for you," she added.
Graziano revealed how he copes with a new partner and starting from scratch every year on the show.
"In a way you need to start a relationship. Each person is different every season and I try to make a friend because the person needs to feel comfortable in a room with me. We don't know each other but we are forced to spend all day together," he said.
Zara agreed that she couldn't imagine doing her Strictly journey with anyone else as "you have to bypass all the awkward stage, when you don't know each other very well. It's really crazy, the bond and the relationship you build."
Sam finished off their chat with a game of Mr & Mr, where Zara had to choose between her life and her dance partner.
Graziano edged it as Zara revealed he had better hair, better dress sense and was a better dancer than Sam although luckily, she prefers her boyfriend's cooking!