Ken Bruce proves to be his radio station's Greatest Hit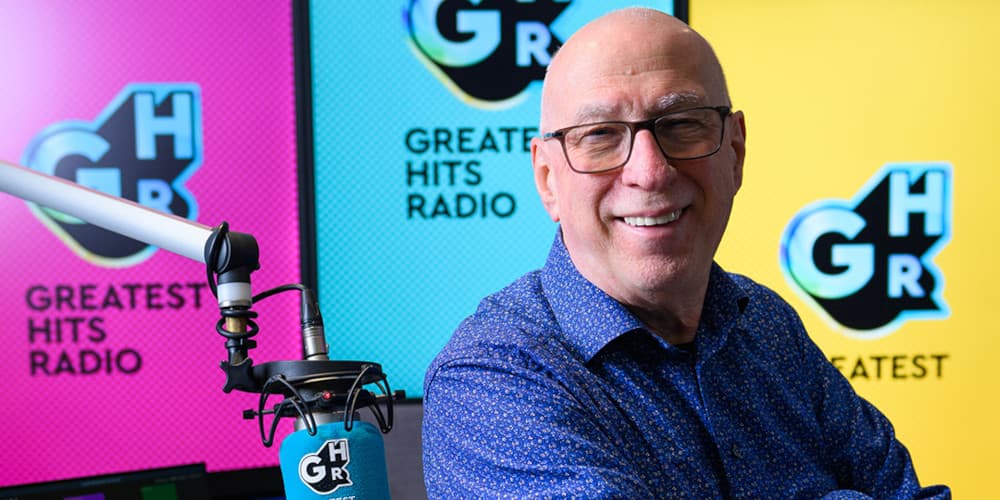 Ken Bruce's move to Greatest Hits Radio continues to have a positive impact on the station's audience according to the latest listening figures.
The Greatest Hits Radio Network has grown its reach by 61.6% year on year, now reaching 6.7m weekly listeners.
Ken, who will be awarded an MBE tomorrow, has seen his audience grow to 3.7m, he says he's delighted to hear the station has welcomed more and more listeners over the past three months.
"Much like myself, it's great to know more people are enjoying the very best music from the 70s, 80s and 90s as well as my fellow broadcasters such as Simon Mayo and Jackie Brambles," Ken said. "It's been an honour to share this new adventure with those that have made the switch and talking of honours I have an appointment to keep this Friday which explains why I'm not on air this week. Tell you all about it when I'm back," he added.
Simon Mayo once again has the biggest commercial drivetime show, reaching 2.5m listeners, up 71% from last year.
In Ken's previous slot on BBC Radio 2, there hasn't been much change over the last three month for Vernon Kay, although numbers are down compared to last year, but he still has the biggest UK radio show with 6.9m listeners.
Radio 2 held on to its audience after losing a million last quarter. The station, which is still the biggest in the UK, remains at 13.4m listeners. At Breakfast, Zoe Ball is down 212,000, with 6.5m listeners but continues to be the most listened to breakfast programme on UK radio.
Charlotte Moore, BBC Chief Content Officer, says: "Radio 2 continues to be the country's most popular station and I'm delighted with the flying start Vernon Kay has made to mid-mornings as the UK's biggest radio show, bringing his warmth, energy and charisma to listeners up and down the country.
Meanwhile, Heart and Capital are the largest two commercial radio brands in the UK, with Heart attracting 11.3m listeners and Capital 8m.
Smooth Radio is also celebrating with a record-breaking 6.2m reach, and achieving over 1m listeners in both London and the North West.
Another notable success is Boom Radio, which added another 21,000, or 3%, going up from 641,000 to 662,000 weekly listeners – its biggest audience so far – and up from 443,000 year on year. As the station said in one of it's tweets: "Not bad for a team of presenters – average age 70 – from their sheds, lofts and back-bedrooms!"