Fleur East replaced on Hits Radio Breakfast show by AI Fleur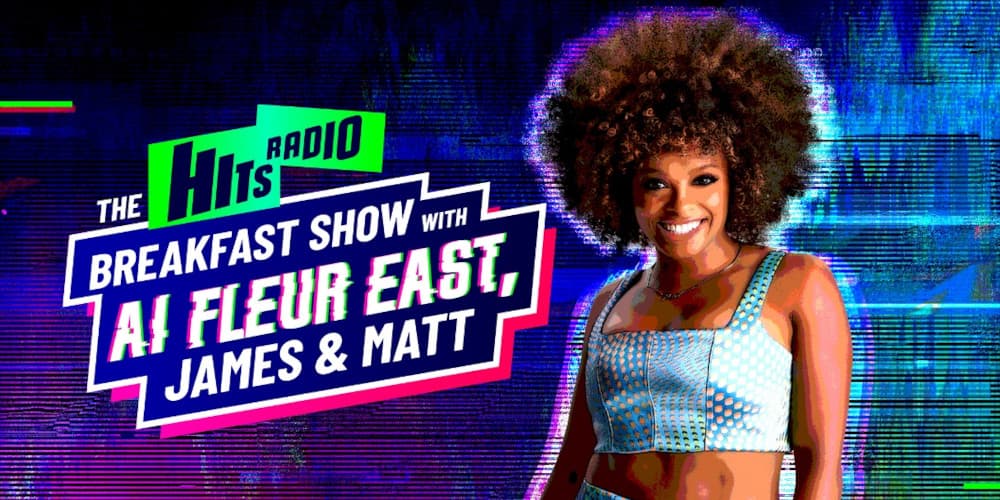 For one morning only, on the Halloween edition of Hits Radio Breakfast, Fleur East will be replaced with an AI version of herself co-hosting the show.
In an ambitious first, AI Fleur will present the whole breakfast show, interacting with her co-hosts James and Matt, and having a chat on air with Fleur's husband Marcel as well as her Mum. She'll also be interacting with listeners, as all of the usual show features, including Useless, will still be happening.
Fleur said: "So this Halloween is going to be a trick and a treat for me. A treat thanks to an unexpected lie-in on Tuesday morning but a horrible trick that I'm being replaced on my Hits Radio Breakfast Show by AI Fleur!
"We're all a bit spooked by AI but I think my co-hosts will be grateful to have me back in the hot seat as soon as possible – AI Fleur is no replacement for the real thing!"
Hits Radio Programme Director Paul Gerrard added: "We all know there's a lot of buzz around AI at the moment and what's more frightening at Halloween than waking up to an AI radio presenter!
"We're pretty confident this will just be a one off at Hits Radio and look forward to having the genuine, human version of Fleur back tomorrow morning from 6am."