Gary Barlow reveals his wife doesn't know he's going on tour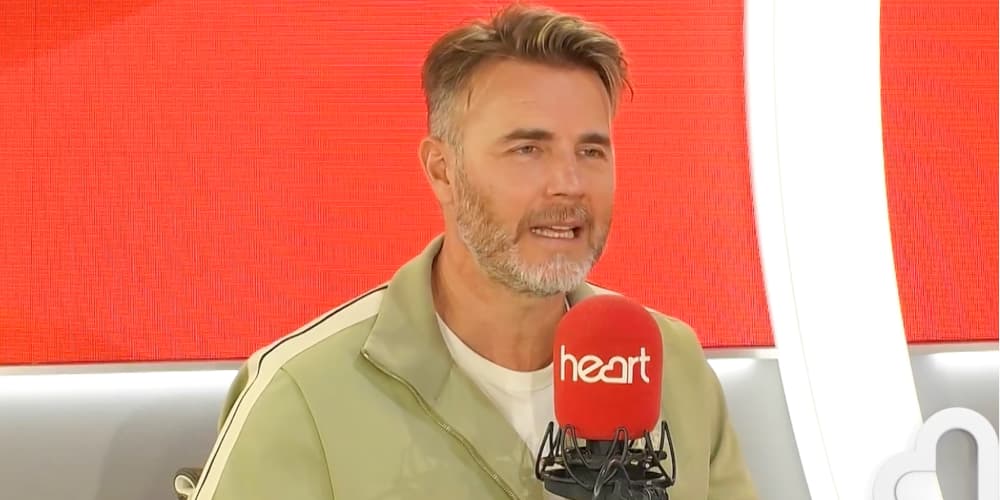 Take That were guests on Heart Breakfast this morning, where Gary Barlow let slip that he hasn't told his wife about the band's tour yet.
Speaking to Jamie Theakston and Zoe Hardman, who's currently in for Amanda Holden, Gary spoke about the new single and that it's a different sound for them.
"We've got a new single that people are hearing… a bit of a new sound for us. We've been busy making an album for the last 18 months… really excited to share the music!
"But also of course, along with music comes the announcement of a tour as well. So we yesterday and the day before we actually projected our logo onto some of the venues we've been playing across the country," he said.
Jamie mentioned that he'd been to see the band in the 90s and was struck by the noise the fans made.
Gary replied: I have to say… I don't think that's changed much. They still are really noisy. They're a great audience. Honestly, I think a lot of other bands are jealous of us. We have brilliant fans, and they do still go crazy."
He said the difference now is they bring the rest their family with them, when in the 90s, they'd go by themselves.
"It's the dream of just think big and do something magical," he said. "Make the audience go wild. That's what we do. We've never been abandoned, just walk out and sing a few songs and walk off. We want it to be a theatrical experience for the crowd. So we're back and we're ready to deliver that," he added.
View this post on Instagram
Gary went on to admit that before they announced the tour, they should check with their wives, adding: "I've not told mine yet. We're going on tour….for 11 months next year!"