Olivia Rodrigo opens up over dealing with pressure of second album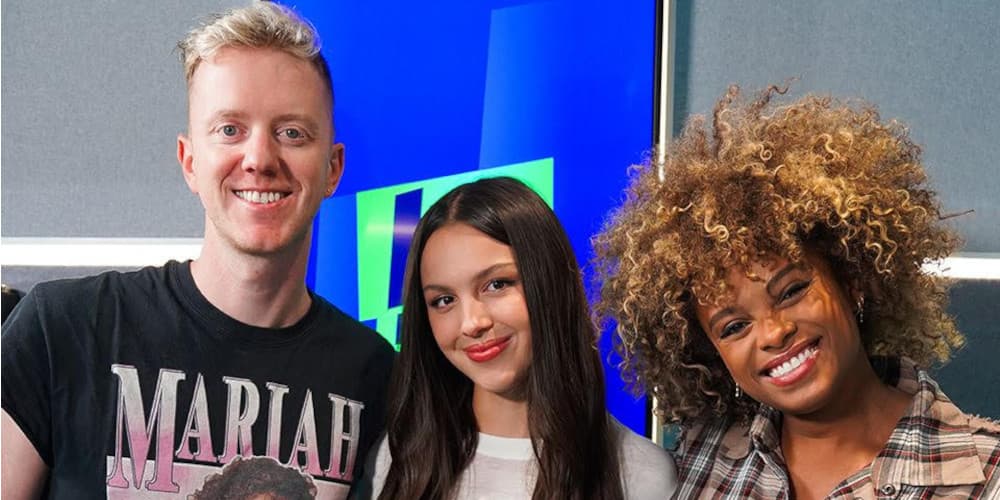 Speaking on Hits Radio Breakfast, to Fleur East and James Barr, Olivia Rodrigo spoke about the pressure she put on herself to write her second album.
The past two years have been quite a lot for Olivia, who has released her debut album 'Sour' had success with 'driver's license', 'good 4 u' and her Disney+ documentary driving home 2 u.
Now, following the success of her debut album, she opened up about the pressure of releasing her second album 'Guts' and whether being a Twilight fan influenced her decision to write 'Vampire'.
"Making this album definitely had its ups and downs," Olivia explained. "And there were some days where I'm just like, wow, the pressure is just insurmountable. I just feel, I don't know what I'm gonna do., and other days where it was really fun and, you know, had a great time.
"But uh, you know, I think at the end of the day, the most important thing, it sounds like so cheesy and cliché, but I just wanted to make an album that I really liked and felt really proud of."
The singer, who admitted she has a very small social group, of just three friends and her parents, revealed that despite having worldwide success, she has also found that some things don't change.
"Yeah, I mean, it's a weird dichotomy," Olivia said. "Because it's like, my life is completely different in every way, but also like exactly the same and I hang out with the same three people and just the right songs in my living room.
"I have like three close friends and like my parents, and that's like, social circle. And I like it that way."
During the chat Olivia was also asked about her recent hit 'Vampire' and whether the name came about because she's a fan of Twilight, but it turns out it didn't.
"I love like the concept of a vampire. And it's like such a cool word to me. And so I had that title written and like the Notes app on my phone under my, you know, Title List section of my phone for a while. And I just was sitting at the piano one day, and I started playing those chords and I got that song," she said.
Like many celebs, Olivia doesn't follow anyone on Instagram, so Fleur wanted to know what it was like not to follow anyone. Olivia admitted it was "very self-indulgent and strange".
View this post on Instagram
You can read more of the interview here.