Rita Ora admits sneaking out to write music the day after wedding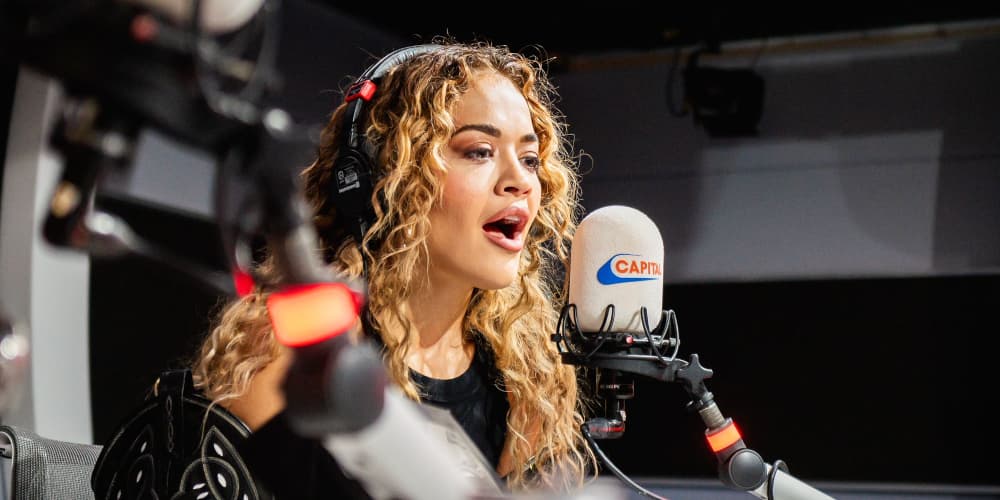 Rita Ora joined Capital Breakfast with Roman Kemp this morning where she revealed how she wrote her song You and I.
Show co-host Chris Stark asked if it was true the song the day after her wedding. Rita answered that it is true and what's more, she was very hungover. She explained that the producer she wanted was only available on that day.
"I was thinking, ahh, I can't cancel it," she recalled. "And so I walked in. I said, listen, I just got married and I'm really hungover. I don't know how this is gonna go down. But I don't want to miss this session. So let's do it, and he was like 'okay, well, let's just sing about you getting married'. I said, alright cool let's write an ultimate wedding song. And, that's my favourite song on the album," she added.
Roman wanted to know what her husband Taika thought about it, or was he awake to realise that she had left?
"I snuck out," Rita admitted. "I think I only got like two, three hours of sleep. And then I went in and I actually referenced all my favourite love songs within this love song.
"So it was trying to make the ultimate love song. So actually, it worked wonders because there was no filter. When you're hungover you just sort of like say what you want."
Listen to Capital Breakfast with Roman Kemp, weekdays from 6am – 10am across the UK and on Global Player