BBC Radio 2 to mark Rocky Horror Show's 50th birthday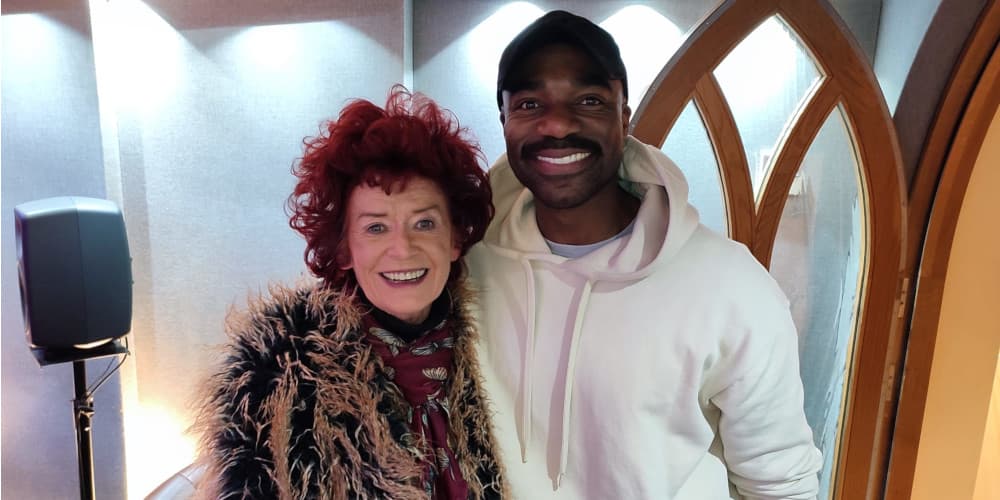 Patricia Quinn with Ore Oduba
BBC Radio 2 is to air a special programme celebrating 50 years of the Rocky Horror Show.
The musical was performed for the first time in June 1973 in a theatre that could seat just over 60 people. It became an instant smash hit with audiences and critics alike, and its initial run of just three weeks soon exploded into a global phenomenon.
Let's Do the Time warp Again: The Rocky Horror Story is presented by actor and presenter Ore Oduba who is currently starring in a 50th birthday tour of the hit show.
He speaks to cast members and producers of productions past and present including Jason Donovan, Patricia Quinn – Magenta in the original production and the movie adaptation, Gordon Kennedy, Amanda Redman, the original musical director Richard Hartley and current director Christopher Luscombe, who all share their memories of the show and how it affected their careers and lives.
Creator Richard O'Brien also appears and talks about where the idea for the show came from.
The programme charts the history of the ground-breaking show from its start and looks at how it has become so popular with a huge fanbase all over the world.
Ore Oduba goes backstage during a current production in Manchester and also meets some of the show's dedicated fans who regularly dress up for the performances which are full of audience participation.
The programme includes many of the iconic numbers made famous by the show including The Time Warp, Sweet Transvestite and Don't Dream It Be It.
Let's Do the Time Warp Again: The Rocky Horror Story is a Made in Manchester Production for the BBC, it airs on Radio 2 on 3 June 1-2am and is available on BBC Sounds now.