Sam Mendes to discuss the music of his films on BBC Radio 2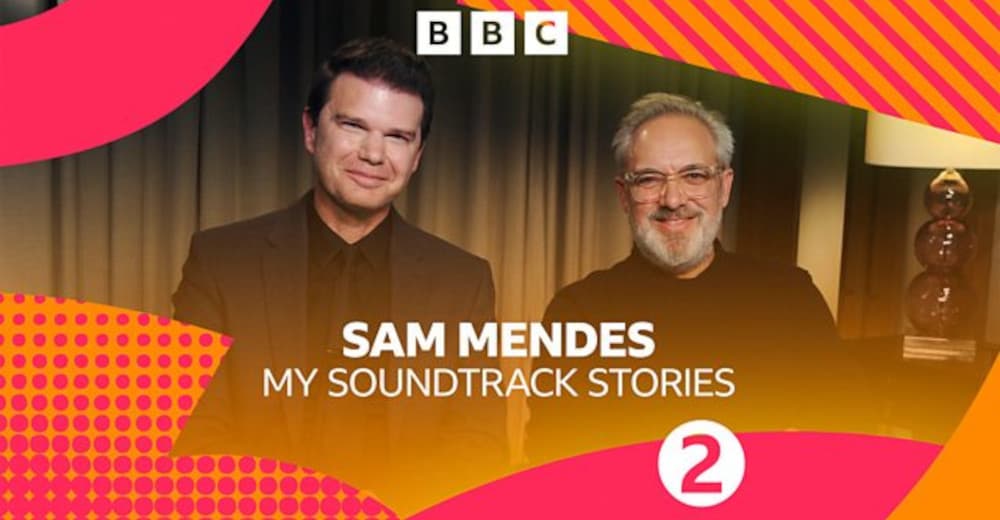 BBC
Sam Mendes is to take movie critic James King through the music of his films in a special programme on BBC Radio 2.
Much is revealed in the conversation between the film director, producer and screenwriter and James, which starts with how the music in Sam's Oscar-winning debut 'American Beauty' came about. It includes the iconic score for the plastic bag scene, how Sam dubbed in his own whistling and refused to pay a six-figure sum to include a rock classic.
Music from his latest film Empire of Light, which is released next month and tipped to be award winning, is also delved into. Its soundtrack is from the early 80s and reflects Sam's own teenage music tastes.
Set in the early 80s, the film is very personal for Mendes. The story revolves around the employees of a struggling independent cinema on a seafront, but mainly new arrival Stephen, played by Michael Ward, and Hilary, played by Olivia Colman.
Other highlights of the programme include Sam revealing how the poignant 'I Am a Poor Wayfaring Stranger' wasn't in his initial plan for the WWI epic '1917', he talks about how working with Adele on the theme for 'Skyfall' was a dream, and what really happened when his second Bond film, 'Spectre', ended up with two theme songs from Radiohead and Sam Smith.
Sam began his directing career on stage, he won an Olivier Award in 1996 for his work on 'Company' and 'The Glass Menagerie'.
In 1999, he made his big-screen debut as a director with 'American Beauty', which received critical acclaim and five Academy Awards, including a Best Director nod for him.
In 2012, he directed the first of two James Bond films, Skyfall, which marked fifty years of the franchise and took over a billion dollars globally. In 2019 he received Best Director and Best Film Baftas for the one-take war drama '1917'.
Sam Mendes: My Soundtrack Stories presented by James King can be heard on BBC Radio 2 on Saturday 7 January, 1-2am. It will be available on BBC Sounds on 6 January.