Jeremy Kyle's new weeknight show on TalkRadio/TV confirmed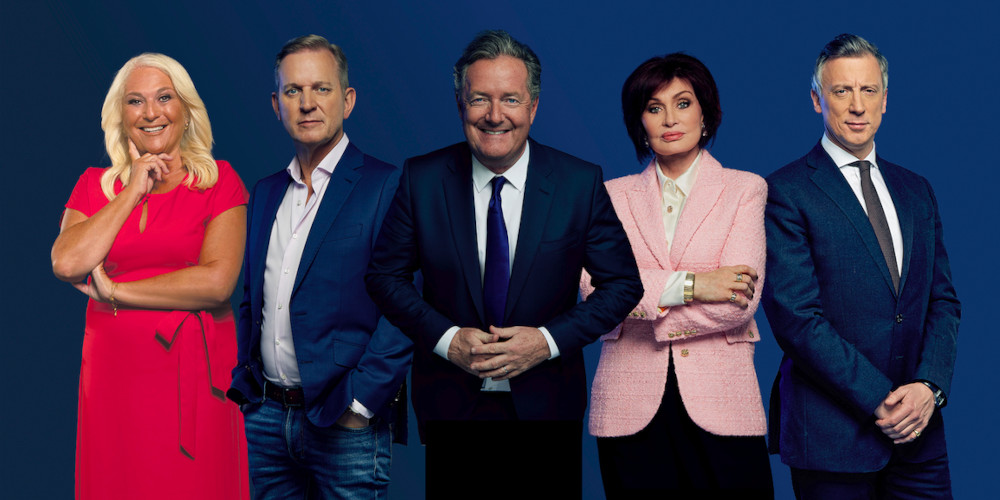 TalkRadio/TalkTV has confirmed its Autumn schedule from Monday 10 October, which includes Jeremy Kyle Live at 7pm.
Jeremy says: "I'm so excited to be going back to live television from October 10th. Sitting in for Piers over the summer has given me a taste for what the new show will be.
"Jeremy Kyle Live will be making sense of the stories that matter; speaking the language of the British people and providing practical help as we all try and navigate our way through current times. I can't wait to be a part of TalkTV's amazing new primetime lineup."
The evening news programme First Edition with Tom Newton Dunn will move to a new slot of 10-11pm, taking a look at the next day's news.
Tom Newton Dunn said: "First Edition is a really exciting opportunity to redefine what a flagship evening news programme looks like.
"We want to produce a news hour that not just looks back on the day, but sets the agenda and looks forward into tomorrow, with the help of the next day's newspaper first editions and a full paper review.
"With TalkTV's own growing reporting cadre, and the world beating journalism across News UK's titles, we are brilliantly placed to do this."
The shows join an evening line up kicking off with Vanessa Feltz on Drive Time from 4-7pm weekdays.
Vanessa says: "What a smorgasbord of delicious TalkTV talent. I can't wait to be part of this team of Titans effervescing across multi-media."
Piers Morgan Uncensored continues to provide his verdict on the day's global events with an hour of debate and straight-talking interviews with world's leading figures.
Piers Morgan said: "It's great to see TalkTV building a team of such talented and experienced broadcasters as Vanessa Feltz, Jeremy Kyle, Sharon Osbourne and Tom Newton Dunn. Rather like my football team Arsenal, the squad's getting stronger and the future's looking exciting."
This is followed by The Talk, with a panel of famous faces from the worlds of politics, showbiz, business and current affairs – including Sharon Osbourne – to debate the hot topics everyone's talking about.
Sharon said: "It's great to be part of such an exciting TalkTV family. I've loved working with both Vanessa and Jeremy on The Talk, as they've both sat behind the desk with me.
"They're brilliant at what they do and like me, have plenty to say! And what can I say about Piers? He has a great sense of mischief and he's a loyal friend. I can't wait to be working alongside such a fabulous team of people."