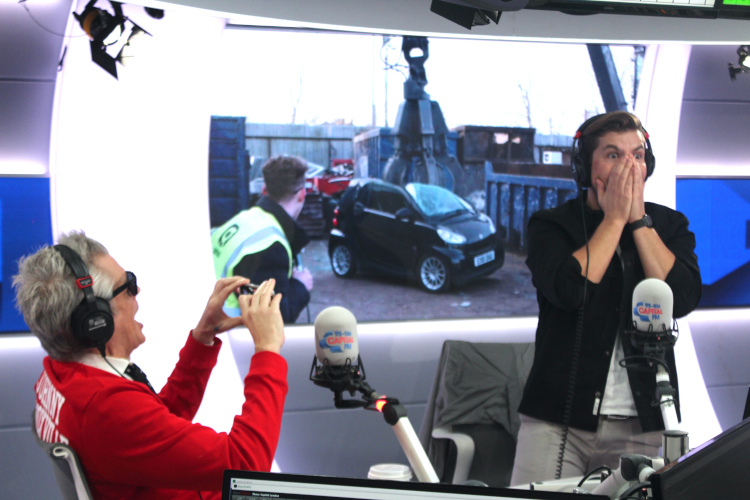 Jackass star and prankster Johnny Knoxville teamed up with Capital Breakfast's Roman Kemp and Sian Welby to play a "next level savage" prank on their co-host Sonny Jay on this morning's show.
we've borrowed @SonnyJay's smart car… https://t.co/eLyYRPXYqm pic.twitter.com/mqOSs04QZL

— Capital (@CapitalOfficial) February 11, 2022
A horrified Sonny watched in shock as his beloved Smart car was "crushed" live on air.
What Sonny didn't know, was the car being crushed wasn't really his. It was an unroadworthy lookalike already destined for the breakers yard, but with fake number plates displaying his own car registration details.
Convinced it was his own car in the scrap yard, Sonny watched on in horror as Johnny deliberately failed a quiz to see the car crushed.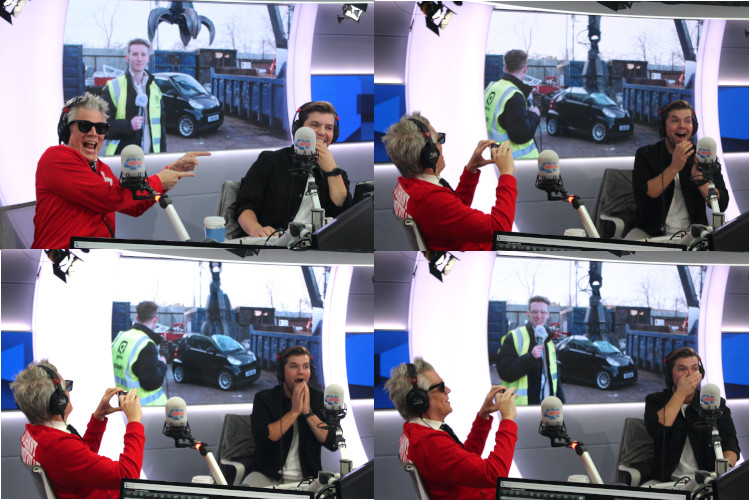 Sonny screamed in shock as a claw smashed into the car, telling Roman he'd "gone too far" and that his mum also uses that car.
when @realjknoxville comes into the studio you can't do things by halves …SORRY @SonnyJay xxxx pic.twitter.com/BErm9dgjss

— Capital (@CapitalOfficial) February 11, 2022
Roman told Sonny it was revenge for a previous wind-up where Sonny shredded a rare Pokémon card that had been gifted to Roman for his birthday, before revealing that it had all been a prank and no actual Sonny Jay vehicles had been harmed in the making of the show!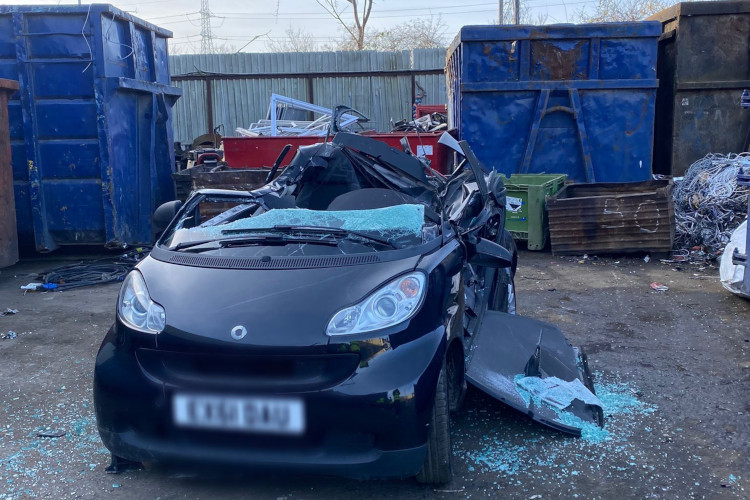 The team were inundated with messages from listeners, with one branding the prank "next level savage", as Roman and Sian reassured Sonny his car was safe and sound.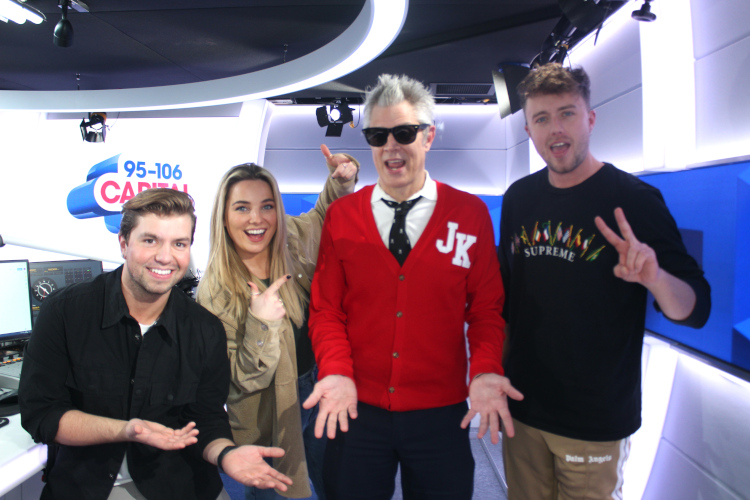 Capital Breakfast with Roman Kemp can be heard weekdays from 6am – 10am, on FM, DAB digital radio and Global Player.