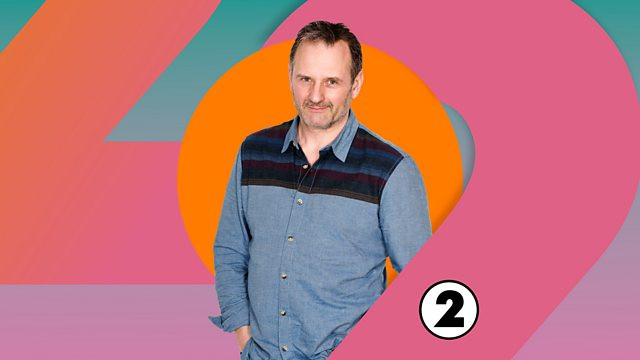 Mark Radcliffe is to host BBC Radio 2's Nations of Folk, a special programme connecting to radio shows in Scotland, Northern Ireland and Wales.
Mark's fellow folk presenters Lynette Fay, Bruce MacGregor and Frank Hennessy will be choosing their highlights from the past year and introduce live performances from standout artists. Mark will represent England from his studio in Salford.
The folk scenes of the UK have close ties, but distinctive sounds and communities. In this show, Mark Radcliffe makes a radio tour of these musical islands, toasting the best music, moments and events of 2021.
Mark's co-hosts all present folk and acoustic shows across the BBC. Lynette Fay presents Folk Club on BBC Radio Ulster and BBC Radio Foyle, Bruce MacGregor fronts Travelling Folk on BBC Radio Scotland, and Frank Hennessy presents Celtic Heartbeat on BBC Radio Wales.
Singer-songwriter Katherine Priddy will be Mark's live guest in Salford. Katherine is from the West Midlands and released her debut album, The Eternal Rocks Beneath, in 2021. It has been called "the best thing I've heard all year" by Richard Thompson, and Katherine's fans include Tom Robinson and Elbow's Guy Garvey.
In Glasgow, Bruce MacGregor will be joined by Karine Polwart and Dave Milligan for a live session. Karine and Dave's piano-based album Still As Your Sleeping has been a beautiful highlight of 2021.
Frank Hennessy will speak to members of Welsh band Calan, and we'll hear recordings of Calan in front of a live audience at Cardiff venue The Gate Arts Centre.
Northern Irish band TRÚ will join Lynette Fay for a live session in Belfast. The young group focus on music, songs and stories from their own part of the world, giving traditional material an electric twist. TRÚ's debut album, No Fixed Abode, was released in 2021.
Mark Radcliffe says: "It's exciting for the first time to bring Nations of Folk together on the Radio 2 folk show, to celebrate what's happening right now across the UK.
"Folk music is woven into the fabric of so many communities and it will be fascinating to hear the music and stories from each Nation – it promises to be a night to remember."
Helen Thomas, Head of Radio 2 added: "Radio 2 is committed to specialist music, so I'm thrilled that we're able to broadcast a very special celebration of folk music by bringing the BBC's four flagship radio shows together for a two-hour celebration of the genre."
Nations of Folk will be simulcast on BBC Radio 2, Radio Scotland, Radio Wales, Radio Ulster and Radio Foyle on Wednesday 15 December, 7-9pm.