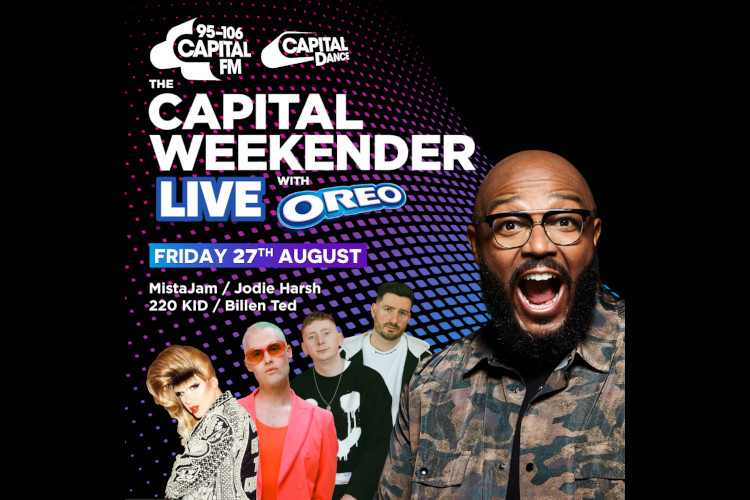 Capital is to hold a rooftop party hosted by hosted by MistaJam and featuring DJs Jodie Harsh, Billen Ted and 220 KID.
The Capital Weekender Live with OREO is taking place this August bank holiday, kicking off the long weekend with a Friday night show with a live audience for the first time.
Listeners will be able to win tickets to the exclusive live show by listening to Capital and Capital Dance. The show will also be streamed live on Global Player.
MistaJam said: "After two hugely successful MistaJam & Friends events during lockdown, I'm really excited we're now supersizing the event thanks to OREO and will be live from the famous Century Club in London with actual real-life people.
"We'll be bringing that NRG through the speakers to people listening at home and watching via Global Player.
"I only hope I remember what to do as it's been so long since I've been able to DJ both in front of a live audience and on the radio at the same time!"
The event will be held at London's Century Club on Friday 27 August at 7pm.
For tickets, listen for chances to win them on Capital and Capital Dance, or by scanning a QR code on a Capital Weekender Live with OREO ad featured on Global billboards nationwide. (Strictly over 18's event).