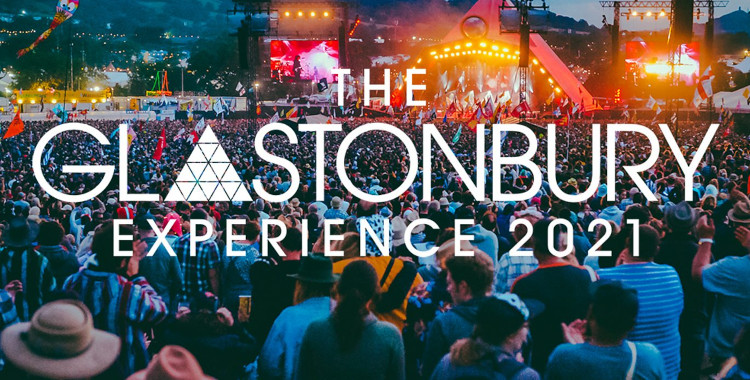 With the Glastonbury Festival not happening again this year, BBC Music is once again bringing the magic of Worthy Farm to viewers and listeners, with The Glastonbury Experience 2021.
In addition to BBC television and BBC iPlayer, across the weekend of Friday 25 – Sunday 27 June, there will be themed programmes on Radio 1, 1Xtra, Radio 2 and 6 Music. Programming will include a range of classic tracks, as well as highlights from Live At Worthy Farm performances.
BBC Radio 2 will include Fearne Cotton dedicating her Sounds of the 90s show to Glastonbury, Jo Whiley will present Glastonbury Live – two hours of new performances from Live At Worthy Farm and BBC Sounds will have new, specially curated Glastonbury music mixes from Zoe Ball and Dermot O'Leary.
Zoe Ball says: "Putting this BBC Sounds playlist together has been a complete joy. I've had a fabulous time finding these gems from the archives to share with you all. From the Chemical Brothers, to Dame Shirley Bassey, David Bowie and The Rolling Stones – this playlist brings back so many wonderful memories of being down at Worthy Farm. Enjoy!"
6 Music is making the Friday All Day Glastonbury from 5am-7pm. On Saturday, The Blessed Madonna will combine Glastonbury with 6 Music's Loud and Proud season and on Sunday, Cerys Matthews will broadcast a selection of the spoken word performances from Live At Worthy Farm.
Plus, on both Saturday and Sunday, the station's weekend presenters will take a trip down memory lane, playing tracks from the classic sets that are being made available to enjoy again in full on BBC iPlayer and BBC Sounds.
On Radio 1, Annie Mac will host a special edition of Future Sounds featuring highlights from HAIM and Wolf Alice's Live At Worthy Farm. Jordan North will host a Glastonbury special, celebrating the festival. From 10am-11am on Friday, Saturday and Sunday, Radio 1's Festival Anthems will play non-stop hits from some of the station's favourite artists, who have performed at Glastonbury in the past.
Radio 1 Dance will be playing classic Glastonbury dance sets across the weekend, including from Chase & Status & Skream (2010), Diplo & Rudimental (2013), Andy C & Spor (2015), Annie Mac & Four Tet (2016).
On 1Xtra, DJ Target and Tiffany Calver will play out highlights from the Live At Worthy Farm livestream and Bobby Friction will bring the sounds, atmosphere and soul of Glastonbury to BBC Asian Network with experimental South Asian beats.
BBC Sounds will be making a host of extended music mixes available from Friday 25 June, for listeners wanting to delve deeper into a particular theme or genre. Expect mixes dedicated to Legends, guitars, rave, chill out classics, hip-hop, rap and grime and pop royalty.
In addition, there will be over 30 classic sets available to listen to on BBC Sounds from Monday 21 June, as well as highlights from Live At Worthy Farm performances across the weekend.
Clara Amfo says: "As a nation of music lovers, Glastonbury is truly a part of our DNA. Whether it's two or twenty performances, we all have a collection of them seared into our memory from many a previous weekend on this Somerset farm! Sharing some of my personal faves is a real treat and a testament to the hard work from the Eavis family and these brilliant artists."
Lauren Laverne says: "Bringing the world's greatest festival into viewers' homes with the BBC Glastonbury team is pretty much the best job in the world. A close second, however, is being given access to the archive to help curate a selection of performances by some of the many music icons to have graced the Glastonbury stages. I've got a line-up of legends for your living room on Sunday and I can't wait to share it with you. See you down the front!"
Jo Whiley says: "Whilst we can't be together in the fields of Pilton just yet, I can't wait to go back in time and share a selection of my favourite Glastonbury memories and performances with you all. I have incredibly fond memories of the 90s at Glastonbury, so join me on Friday 25th June to relive some of the very best moments from that unforgettable decade. I had a fantastic time at Live At Worthy Farm in May, so I'm also really looking forward to showing viewers exactly what went on behind the scenes."
You can find more details of The Glastonbury Experience 2021 HERE.