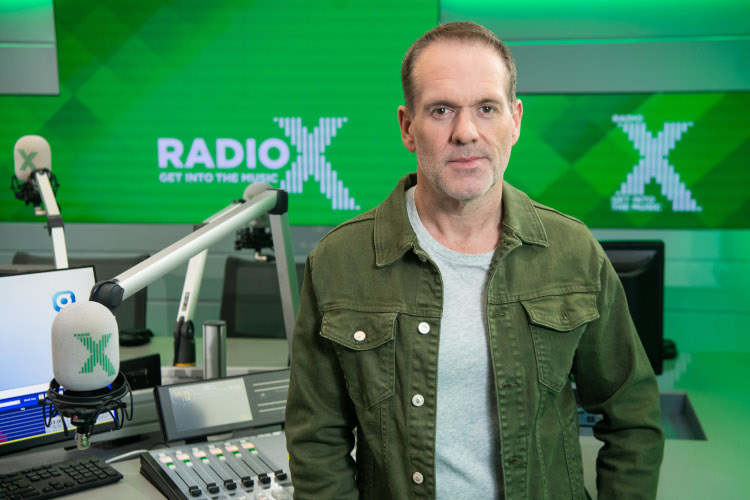 Chris Moyles and his Radio X listeners have helped his intern's band score a no.1 hit single on the iTunes chart.
Blyth Road, whose drummer Harry (19) is an intern working on The Chris Moyles Show on Radio X, knocked BTS off the no.1 spot on iTunes yesterday with their song 'Blood in My Alcohol'.
This happened after Chris encouraged his listeners to get behind the band and download the track on his show, saying "we're going to urge our listeners to buy 'Blood in My Alcohol' and that will lead them on to discovering more of the great sounds of Blyth Road."
Throughout the show, Harry, Chris and his team watched the track climb the iTunes chart, before it reached the no.1 spot, where it remained for most of the day after knocking BTS's 'Butter' off the top spot.
The track remains at no.2 on the chart, and the band also charted on the iTunes Alternative and Metal charts.
Responding to the surprise chart hit on their instagram, the band wrote: "Thanks to everyone who bought the songs and tuned into @chrismoylesofficial on @radiox this morning! We've been so overwhelmed by the positivity and love ? We still can't believe that we're no.1 on THREE DIFFERENT ITUNES CHARTS! Thanks so much."
The band met while at the Global Academy, which teaches students creative and business skills to help secure jobs in the broadcast and digital media industry. They named their group Blyth Road after the road where the school is situated in Hayes, London.
View this post on Instagram